Electric Vehicle start-up company Faraday Future is getting into the racing car business— specifically, the e-racing car business—after making an agreement with Dragon Racing to become the core technical partner and title sponsor of the team.
Formula E racing is a car racing circuit with vehicles exclusively powered by electric energy. Dragon Racing is one of 10 teams that compete in Formula E racing. The new team name will be Faraday Future Dragon Racing, and the partnership will initiate at the beginning of Season 3 of the professional racing circuit on Oct. 9, 2016, at the Formula E Hong Kong ePrix.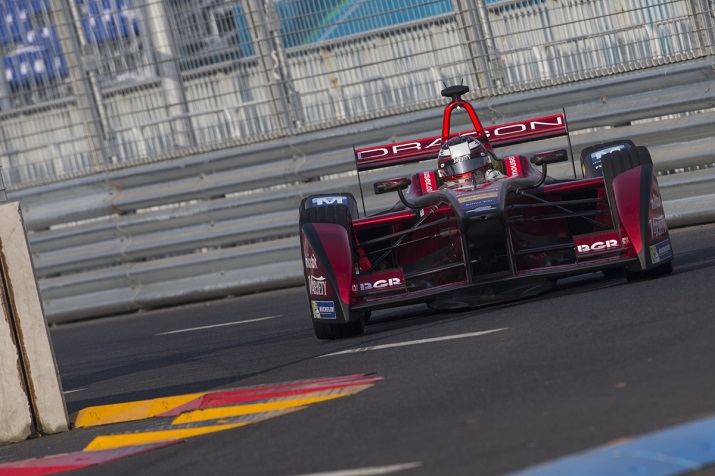 Dragon Racing is one of just 10 racing teams that compete in the all-electric car racing sport known as Formula E. Source: Dragon Racing Faraday Future says it will work to develop key technology software solutions to help maximize performance capabilities in the Dragon Racing car's powertrain. The company will also seek out opportunities to improve overall drivetrain performance as well as refine data acquisition and analytics to more accurately predict the vehicle performance and efficiency.
The two companies will work together to implement various Faraday powertrain components, software, firmware and other hardware, including Faraday's motors, gearbox and the FF Echelon Inverter—the same inverter that will be used in Faraday's production vehicle, the company says.
Faraday will also become a stakeholder in Dragon Racing, although the exact amount was not disclosed. Currently, Dragon Racing is owned by Jay Penske.
To contact the author of this article, email engineering360editors@ihs.com