In 2018, the number of international tourists worldwide reached 1.4 billion, growing substantially from 605 million in 1998.
Typically, those going to international destinations have some grasp of a foreign language, but not enough to have a conversation or get directions. Luckily, several pocket-sized gadgets in several different form factors were introduced at CES 2020 to solve this problem, translating various languages into a person's native tongue.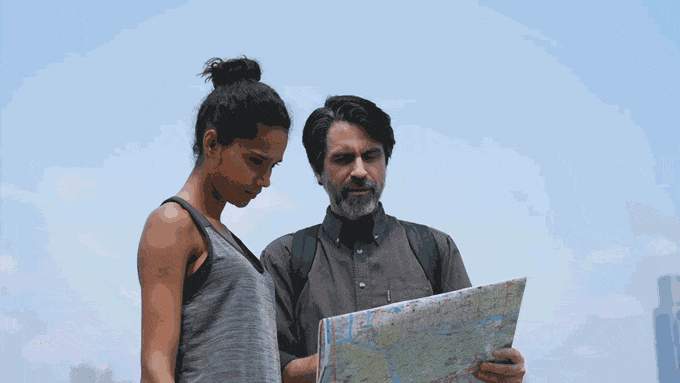 One of these gadgets, the Lingolet One, was a CES Innovation Awards Honoree for its artificial intelligence (AI)-based translation capabilities that includes three ways to communicate in other languages: voice translation, connection to real-time interpreters that can act as a middle man and speech-to-text.
The voice translation converts any 12 languages to a user's native tongue including Arabic, Chinese, English, French, German, Italian, Japanese, Korean, Portuguese, Russian, Spanish and Thai.
To operate, a user speaks in their native language and the Lingolet One translates the speech to a different language with a 97% rate of accuracy with a one second delay. If using the live interpreters, the device can help a user interpret 185 languages and the service is pay-by-the-minute. The speech-to-text option works in the same 12 languages and the translated text appears on a smartphone.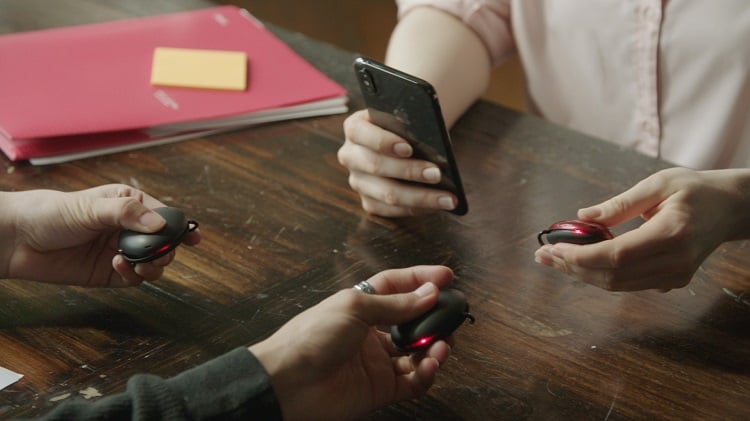 Ambassador won the Last Gadget Standing contest and other awards at CES 2020. Source: Waverly Labs
Waverly Labs was also a CES Innovation Awards Honoree for its over-the-ear interpretation device called Ambassador that is compatible with 20 languages and 42 dialects for translations via voice, text or live broadcast. Ambassador was also the winner of Last Gadget Standing, an annual audience-based award show produced by Living in Digital Times (LIDT) in partnership with CTA, the creators of CES.
The translator provides two over-the-ear translation earphones for one-on-one talks, or multi-person meetings can take place with more devices, and it can translate to live broadcast in conference settings.
Ambassador uses a far-field microphone array to capture speech and a neural network speech translation engine deciphers between different dialects and accents including English, French, German, Italian, Portuguese, Spanish, Arabic, Greek, Russian, Hindi, Turkish, Polish, Chinese Mandarin, Japanese, Korean, Cantonese, Hebrew, Thai, Vietnamese and Dutch.
While the Ambassador could be used for leisure travel or for personal reasons, it is more likely to be used by business professionals or in education settings to help teachers or professors with students that do not speak a particular language.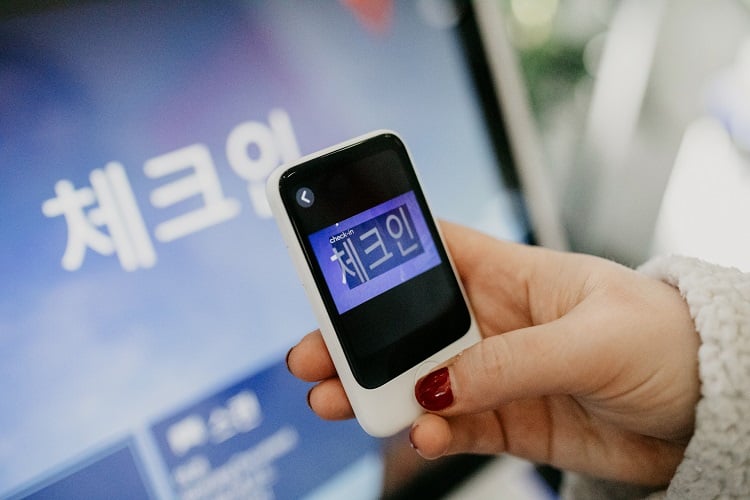 This translator does not just communicate between people but translates words and signs. Source: Pockettalk
Meanwhile, Pockettalk also debuted a device at CES 2020 that provides multi-sensory, two-way translation or that uses a camera to instantly recognize and translate text, written word and signs. The new device includes a 16% larger touch surface than previous versions, increased software processing speed for immediate translations and can convert currency, length, width and temperature.
Pockettalk said its device can create connections across 74 different languages found in 130 countries and regions.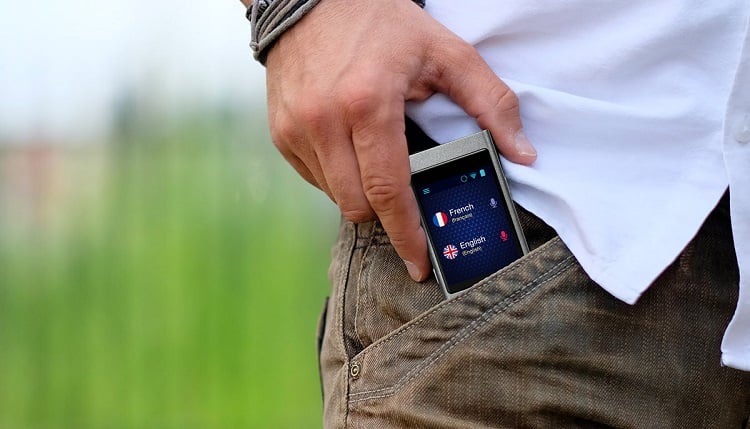 A portable device that has 96% translation accuracy. Source: Vasco Electronics
Finally, Vasco Electronics has introduced its latest translator, called the Vasco Mini 2, a portable device that features a 96% translation accuracy of different languages to his or her own language. The device can translate up to 50 languages and the response time is in seconds.