A new acoustic metamaterial developed by Nissan engineers could promise a quieter ride.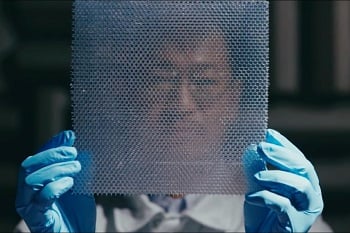 The material offers noise reduction and energy efficiency benefits. Source: NissanThe lattice structure coated with a thin plastic structure also offers energy efficiency benefits, as the material weighs one-fourth as much as the heavy rubber board currently used by automobile manufacturers to dampen cabin noise.
The lightweight sound insulator demonstrated this week at CES 2020 in Las Vegas controls air vibrations to limit the transmission of wide frequency band noise in the 500-1200 Hz range. Low production cost paves the way for its inclusion in vehicles where the use of sound insulation materials is currently limited due to cost or weight.
The metamaterial is featured in the Nissan Ariya concept electric crossover vehicle.