The following is an overview of a teardown analysis conducted by IHS Benchmarking.
Features related to assisted driving functions typically involve multiple control units, each tasked with evaluating information they detect for their specific function.
Automaker Audi offers a central driver assistance controller (zFAS) in its A8 model. The controller uses sensor data to form an image of the surrounding environment for a range of assistance functions, such as adaptive driving assistance, active suspension, parking assistance and traffic congestion assistance.
Under the direction of Audi, engineers from TTTech, Mobileye, nVidia and Delphi jointly developed the various hardware and software components. Audi chose Delphi as the system supplier for the zFAS electronics board.
The imaging capability is created by multiple sensor systems, plus redundant data melding in the zFAS and the radar control unit. For example, traffic signs are combined with data from a digital map. The zFAS is roughly the size of a tablet computer. The components are sourced from manufacturers based in Hungary.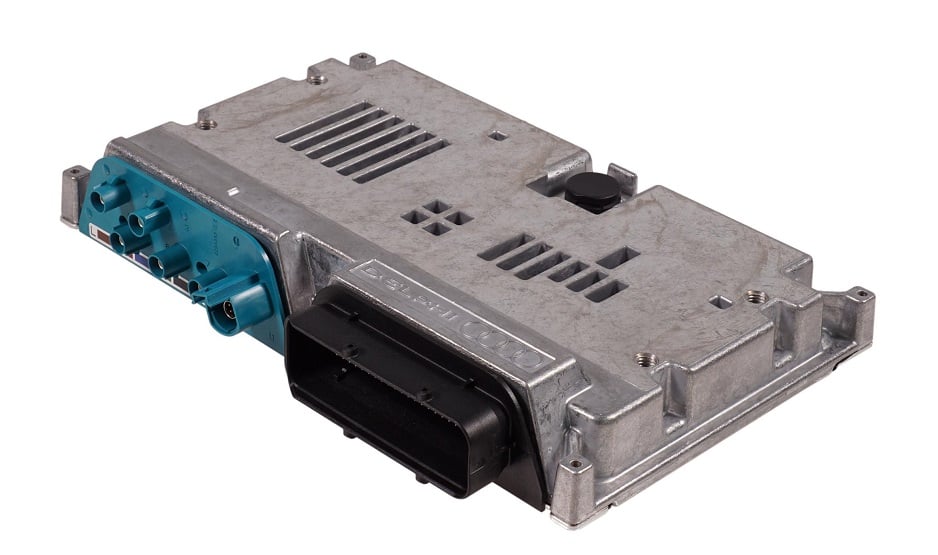 Device overview. Source: IHS Markit
Summary points
Audi A8 Central Driver Assistance Center (zFAS) for piloted driving
Centralize multiple assistance functions into one single module
Nvidia Tegra K1 & Mobileye Q3 chips
Target market: Automotive
Released: 2018
Availability: Worldwide in Audi A8
Annual volume assumption: 125,000
Production lifetime: 2 years
Total manufacturing cost: $365.75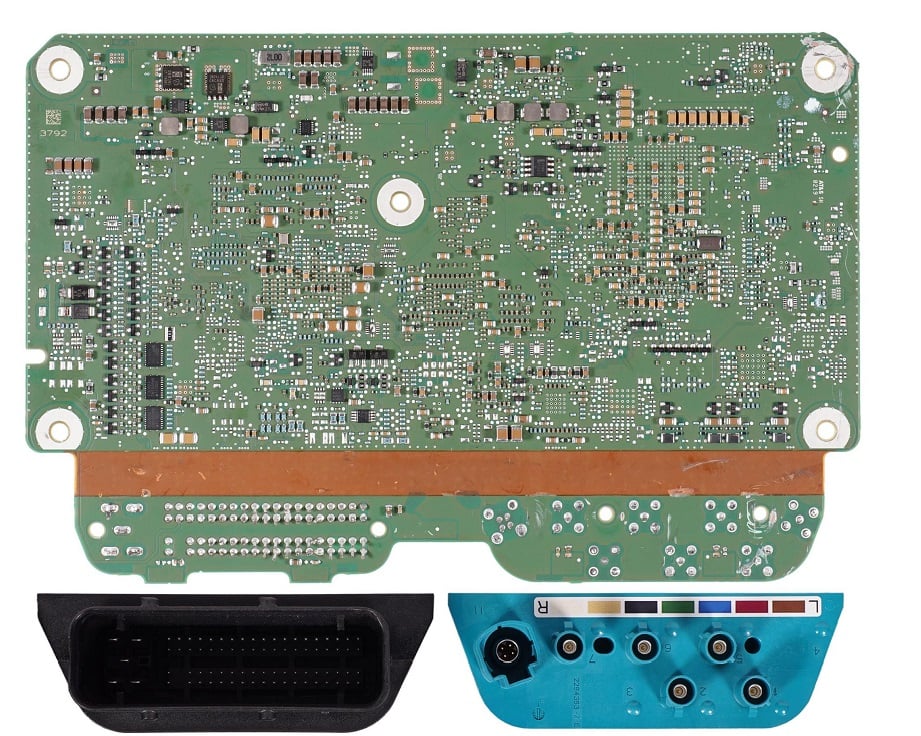 Main PCB top. Source: IHS Markit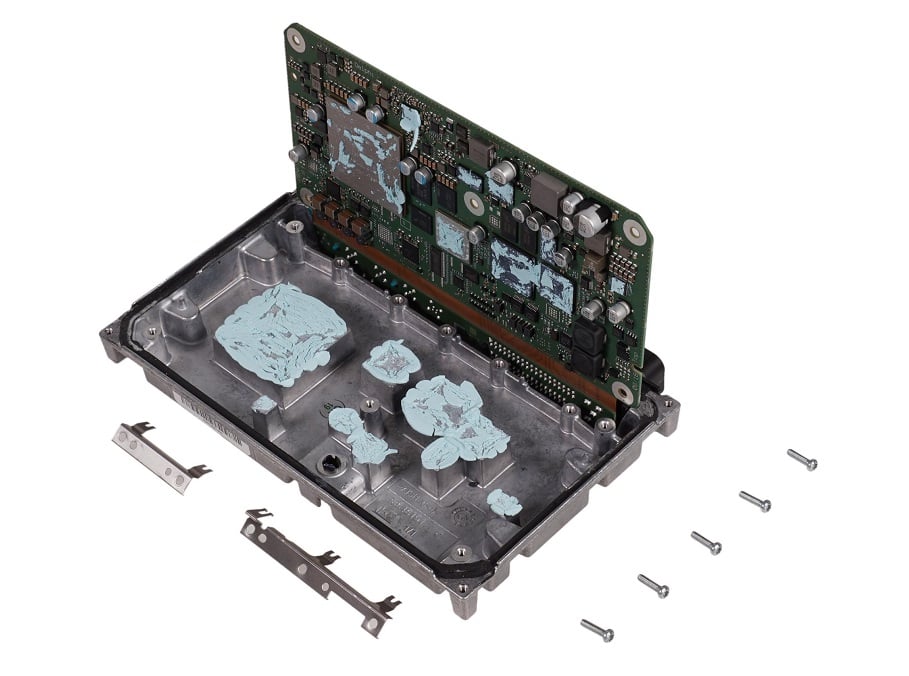 Final assembly enclosure. Source: IHS Markit
Major components
SoC FPGA, Cyclone V SX, Dual-Core 925MHz ARM Cortex-A9 CPU, 110000 Logic Elements, 41509 ALMs, 288I/Os, 28 nm, Automotive — Manufacturer: Intel Corp.
Apps Processor, Tegra K1, Quad-Core ARM Cortex-A15 2.3GHz CPU, 1 Low-Power Companion Cortex-A15 Core, 192 Nvidia CUDA Cores GPU, 28 nm, Automotive — Manufacturer: Nvidia Corp.
MCU, Triple-Core 32-Bit 300 MHz CPU, 8 MB Flash, 128 KB EEPROM, 2776 KB SRAM, Automotive — Manufacturer: Infineon Technologies AG
SDRAM, DDR3L-1866, 4 Gb, Automotive — Manufacturer: Micron Technology
Mobileye EyeQ3 SoC, Quad 32-Bit RISC MIPS 1004K 500 MHz CPU, Quad Custom Vector Microcode Processors, 40 nm, Automotive — Manufacturer: ST Microelectronics $8.00 — Flash, eMMC NAND, 8 GB, MLC, Automotive — MFR: SAMSUNG SEMICONDUCTOR INC — MPN: KLM8G1GESD-B03Q — (Qty: 2)
Deserializer, Quad, GMSL, 1.5 Gbps, Automotive — Manufacturer: Maxim Integrated Products
SDRAM, LPDDR2-1066, 2 Gb, Automotive — Manufacturer: Micron Technology Inc.
Flash, NOR, 512 Mb, 133 MHz, SPI — Manufacturer: Cypress Semiconductor Corp.