Littelfuse Inc., a manufacturer of technologies in circuit protection, power control and sensing, has announced an additional five series of high-temperature Alternistor TRIAC switching thyristors. The thyristors are designed for use as semiconductor switches in appliances and equipment powered by line AC voltages up to 250 V RMS.
Available in five compact, surface-mount and through-hole packages, these components expand the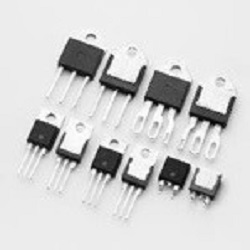 Source: Littelfuse Inc.Littelfuse TRIAC product line by making high 150° C maximum junction temperature devices available in 600 V to 800 V with ratings of 12 A, 16 A, 25 A, 30 A and 40 A.
This combination of high temperature capabilities, space-saving packaging and choice of current ratings makes them well-suited for internet of things (IoT) smart home applications that require compact design but do not involve continuous high currents. Potential applications include:
Kitchen and home appliances
Tankless water heaters
Electric tools
Lighting dimmers
The high-temperature Alternistor TRIACs include these key benefits:
Easier thermal management, especially in applications with limited or no heat sinking.
Mechanically and thermally robust clip-attach packages offer higher field reliability.
Enables designers to use smaller board sizes in low power applications.
Ensures higher surge capability to withstand short-duration overload conditions.
Availability
High-temperature TRIACs are available in these popular packages: TO-220AB, TO-220 isolated, TO-263 (D2-PAK), TO-218 isolated (TOP3 Ins) and TO-218X isolated with loop leads unique to Littelfuse. Sample requests may be placed through authorized Littelfuse distributors worldwide. For a listing of Littelfuse distributors, please visit Littelfuse.com.