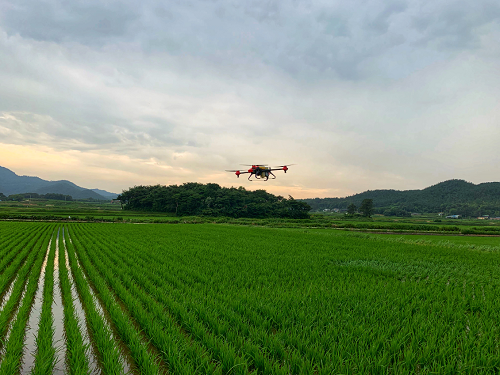 Intelligent agriculture may be able to take advantage of 5G to monitor crops more easily. Source: XEG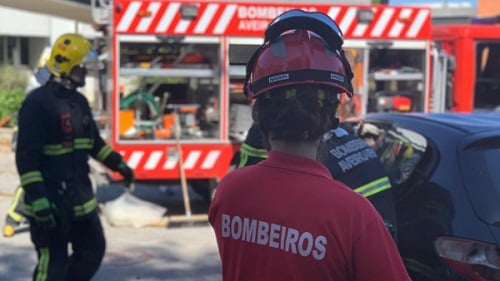 Ericsson is testing 5G under controlled environment in Portugal. Source: Ericsson
The next generation of cellular communications, 5G, is live, albeit in limited cities in just a handful of countries. While the technology is in its infancy, this isn't stopping companies from already looking ahead to what 5G could possibly improve in industries beyond just smartphones.
The hope is that 5G will turn around the struggling smartphone market that has seen three years of declining shipments. But because of the low latency and faster download speeds that 5G will afford (eventually up to 10 times that of 4G LTE), technology vendors are looking to use those features to upgrade current technologies or make them perform tasks never before possible.
Improved emergency services
Companies and governments in both South Korea and the U.S. are exploring how 5G can be used to help improve response times for emergency first responders.
In the U.S., Verizon is working with startups and other companies in its 5G First Responder Lab, an incubator for companies to develop new concepts based on 5G communications.
Some of the ideas include putting internet of things sensors inside an ambulance to provide critical diagnostic information to waiting ER teams before the patient reaches the hospital. Another idea could be for a police officer to send near real-time video so backup could be provided to a crime scene. And still another idea might be using drones to ship medical and other suppliers to aid in emergencies to rescue teams.
While numerous companies are already testing how drones can be used for medical deliveries — including Google's Wing in Australia and Matternet's healthcare deliveries in Switzerland — most of these companies are exploring conventional means of transportation, whereas the Verizon project would explore how 5G could push the boundaries of how far these drones could go beyond the line of visual sight.
In South Korea, a different type of project is being explored by SK Telecom, KT, Samsung Electronics and Unmanned Solution as well as the Korean government involving emergency vehicles using 5G. Through built-in sensors and other technology, these vehicles could be connected to street and traffic lights to provide weather conditions, road traffic and accidents paving an easier path for emergency services to get patients to the hospital more quickly.
This project is also testing how the technology can provide easier means for mass transit systems to get around big cities using 5G connectivity.
In Portugal, Ericsson is also testing 5G with police, ambulance services, firefighters and civil protection authority to equip body kits with cameras and sensors. Under a staged accident where a driver was trapped inside a vehicle, Ericsson connected a video stream and sensor feedback to provide instant feedback on the scene and real-time relative positions of first responders to optimize operations.
These ideas are likely to be only the first round of innovations to come from the emergence of 5G when it comes to first responder improvements. As 5G matures and becomes more prevalent, new ideas will come into motion and better services will be developed to help firefighters, EMS and police officers.
Bringing 8K to life
Outside of emergency services, companies are exploring how 5G can improve the future of television in vehicles — such as SK Telecom's project to use 5G to enable ATSC 3.0 in future cars — as well as the future of televisions in the home with 5G-enabling 8K content for new 8K TVs.
The inclusion of 5G as a potential catalyst for 8K content for future televisions makes sense as IHS Markit believes that the killer application for 5G will be video streaming. The market research firm forecasts that the deployment of 5G will help video usage increase to 70% of mobile network traffic by 2022 up from 47% in 2015.
Robots will go farther, do more
Robots with a 5G connection hold strong potential in a number of industrial use cases. One of the biggest benefits will be to allow much of the processing and compute needs to be off-loaded to the edge or cloud, which will lower the cost of robots. Additionally, new functions could be added to a robot seamlessly through wireless software updates.
"Depending on which 5G spectrum band is utilized, it could enable robots to range further with greater mobility to move around infrastructure or repositioned on a factory floor without significant re-wiring," Jason Leigh, research manager for mobility at International Data Corp. (IDC) told Electronics360. "That being said, the robotics use cases enabled by 5G are still a number of years out before they can be deployed and reach scale."
In the early years of 5G-enabled robots, the use cases will be limited to factory floors and warehouses with a few used for corporate campuses for roving security or drones, Leigh said. The challenge in the early years will be to deliver a 5G signal to areas that utilize the technology. It will be vital for 5G robotics to also function on 4G LTE technology or have pre-programmed failover responses in the event that the 5G signal is interrupted, he added.
Other projects
But there are other industrial markets looking to 5G to change how industrial processes can be improved or made more efficient.
Although it has been blacklisted by certain countries, Huawei is exploring how 5G could be a catalyst to accelerate the development of intelligent agriculture. Likewise, 5G potentially could be used to monitor croplands in real time, improve crop management, remotely diagnose crop disease and increase food safety.
Meanwhile, 5G is being utilized in a handful of incubator hubs including the Curiosity Lab in Peachtree Corners, Georgia, where Sprint along with other companies are testing self-driving vehicles and smart city infrastructures.
Verizon is also powering the Mcity test facility on the University of Michigan campus with its 5G network, which is also being used to test self-driving vehicles for safety issues and smart city functionality. The Mcity facility sits on a 32-acre site on the University of Michigan's North Campus Research Complex with more than 16 acres of roads and traffic infrastructure. The outdoor laboratory supports both urban and suburban vehicle environments.
All of these projects are taking place as 5G technology is only in its infancy where coverage is extremely limited to just a handful of cities that have launched services. More than likely, additional pilot projects and experiments will emerge in the coming months. And as coverage expands into 2020, this type of testing will accelerate tremendously.