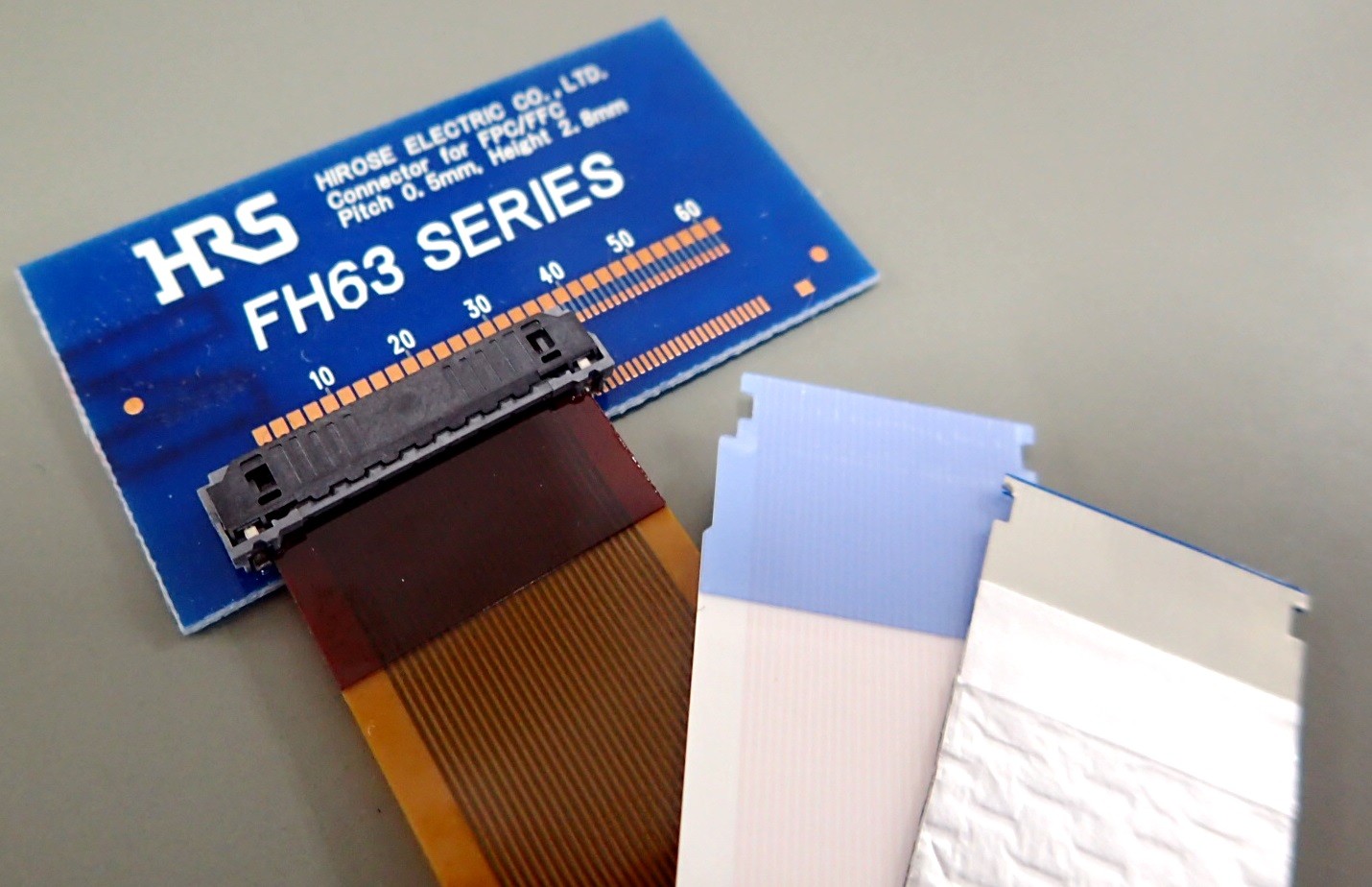 Heilind Electronics, an international distributor of electronic components and an authorized distributor for Hirose, is now stocking the manufacturer's FH63-series flexible printed circuit (FPC)/flexible flat cable (FFC) connectors.
The company said the FH63-series connectors reduce assembly time and mating failure through the use of a single-action lock. The lock secures through a simple insertion of the FPC/FFC after mounting, ensuring a high retention force and eliminating the need to close a lever while mating.
The connectors design allows for quick visual inspection. FH63-series connectors also utilize two-point independent spring beam contacts. This system not only facilitates the removal of dust from the contact path, but also provides an alternate means of connection via the second contact, ultimately reducing contact failure.
In addition to supporting FPC and FFC cables, FH63-series connectors offer EMI prevention through shielded FFC connections. Transmissions conform to embedded display port (EDP) 1.3, HDMI 1.4a, USB 3.0 and V-by-One HS. Plus, the connectors are RoHS-compliant, halogen-free and heat-resistant up to 105° C, making them ideal for the automotive market.
Hirose's FH63 series is commonly used in applications like industrial robots and control equipment, car navigation and infotainment systems, handheld gaming devices and medical electronics.
Visit Heilind's website for more information.