Global electronic components distributor Heilind Electronics and authorized distributor for Molex is stocking and shipping Molex's OneBlade 1.00 mm wire-to-board connector system.
OneBlade connector's single housing can be used interchangeably as a vertical or right-angle header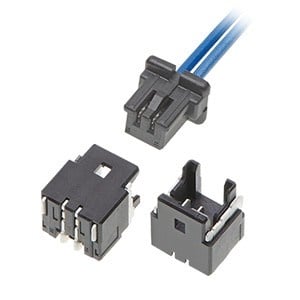 Source: Heilind Electronics consisting of only three components, which mitigates the risk of material shortages. This also means less production tooling is required; the innovative design allows Molex to invest in additional capacity when needed to support customers' demands in a timely manner.
The connectors also feature a housing designed for vacuum pick and place, removing the need for cover tape, and increasing production efficiency.
OneBlade wire-to-board connector system's dual-contact design offers secure electrical contact and reliability for disruption-free operations. These products are ideal in consumer, home appliance and data center applications.