In the electronics industry, innovation is key to success. The ability to quickly bring ideas from concept to product, as well as to rapidly iterate and improve on existing designs, gives companies an edge over the competition.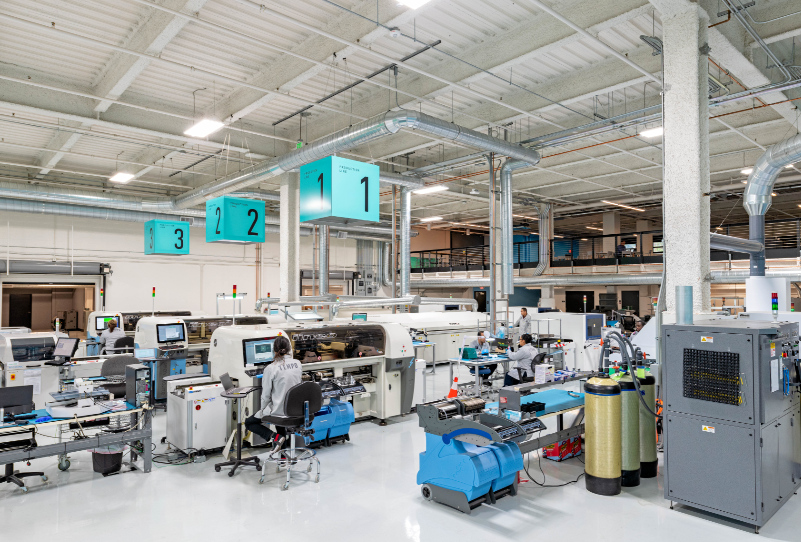 Tempo Automation is harnessing a smart factory powered by proprietary software and state-of-the-art machinery to disrupt the PCB contract manufacturing industry with three-day order fulfillment. Source: Tempo Automation
3D printing has accelerated this process for mechanical products. Now, automation is enabling rapid turnaround times for printed circuit board (PCB) assemblies.
Low-volume electronics manufacturer Tempo Automation is harnessing proprietary software and automated machinery to disrupt the PCB contract manufacturing industry.
Traditionally, the contract manufacturing process can be a source of delays and inadequate communication. Engineers submit circuit designs to the contract manufacturer where they enter a production black box with little feedback on how the designs affect manufacturability and limited opportunities for design iteration.
Digital thread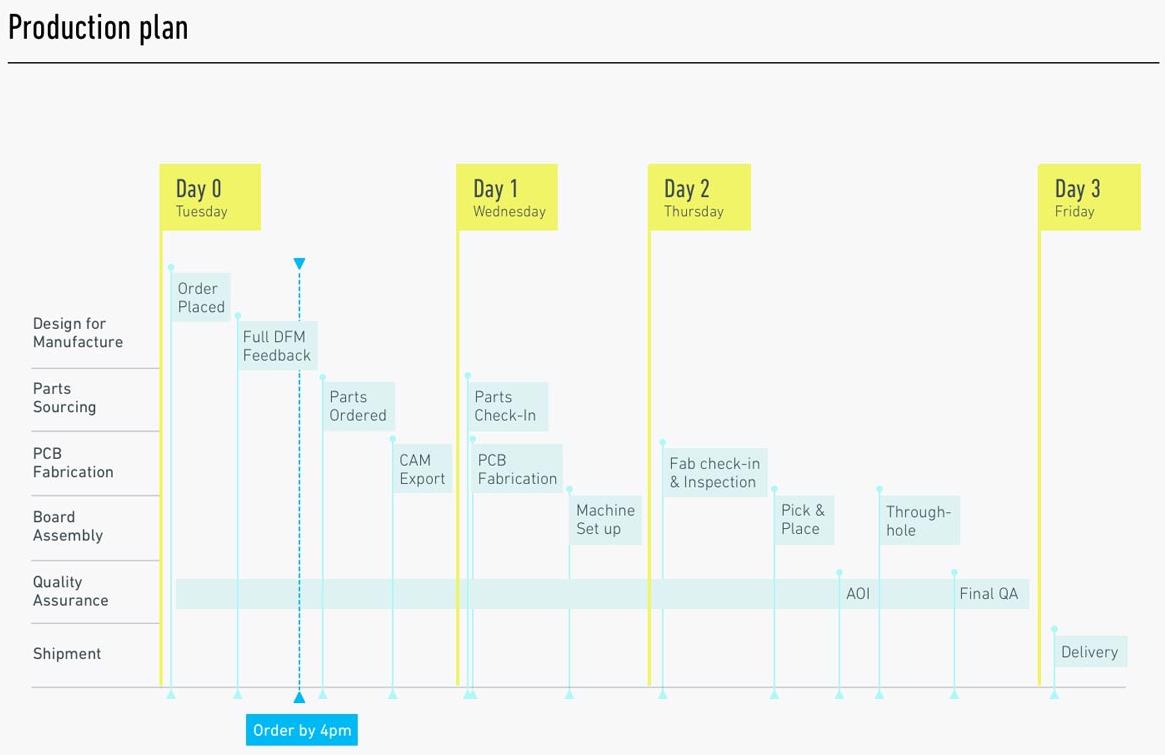 Tempo touts three-day-delivery times for straightforward board designs with standard circuit board material, solder paste, board size, component package, trace and via options. Source: Tempo Automation. (Click image to enlarge.)
Tempo is transforming this process, rebuilding it on a foundation of transparency and speed enabled by what the company refers to as a "digital thread." Progress through each step in Tempo's production chain can be tracked through an online portal, from quote to design for manufacturing (DFM) review, parts sourcing, PCB fabrication, assembly, quality assurance and shipment. From quote to delivery, boards are received in as little as three days from the date of order.
This unprecedented PCB production pace is enabled by a smart-factory, industrial-internet-of-things (IIoT) approach driven by Tempo's proprietary software. The process begins with the submission of a PCB CAD file and bill of materials (BOM) on Tempo's website. These files are analyzed by automated algorithms to provide a quote with an itemized breakdown of costs within three hours.
Tempo's software also performs automated BOM validation and DFM analysis to catch quality issues upfront like insufficient spacing between traces or copper placed too close to the board's edge. Design feedback is provided to the engineers, giving them the opportunity to improve the design before fabrication begins.
Such detailed, automated quote generation and DFM review are possible because Tempo only accepts native design files – not Gerbers – uploaded by the engineer. Supported file formats include Altium (.PcbDoc), Eagle (.brd), DesignSpark (.pcb) and others. Tempo's system extracts information directly from these files, obtaining, for example, ODB++ data including netlist and component matrix data, or parsing IPC-2581 data from .PcbDoc files.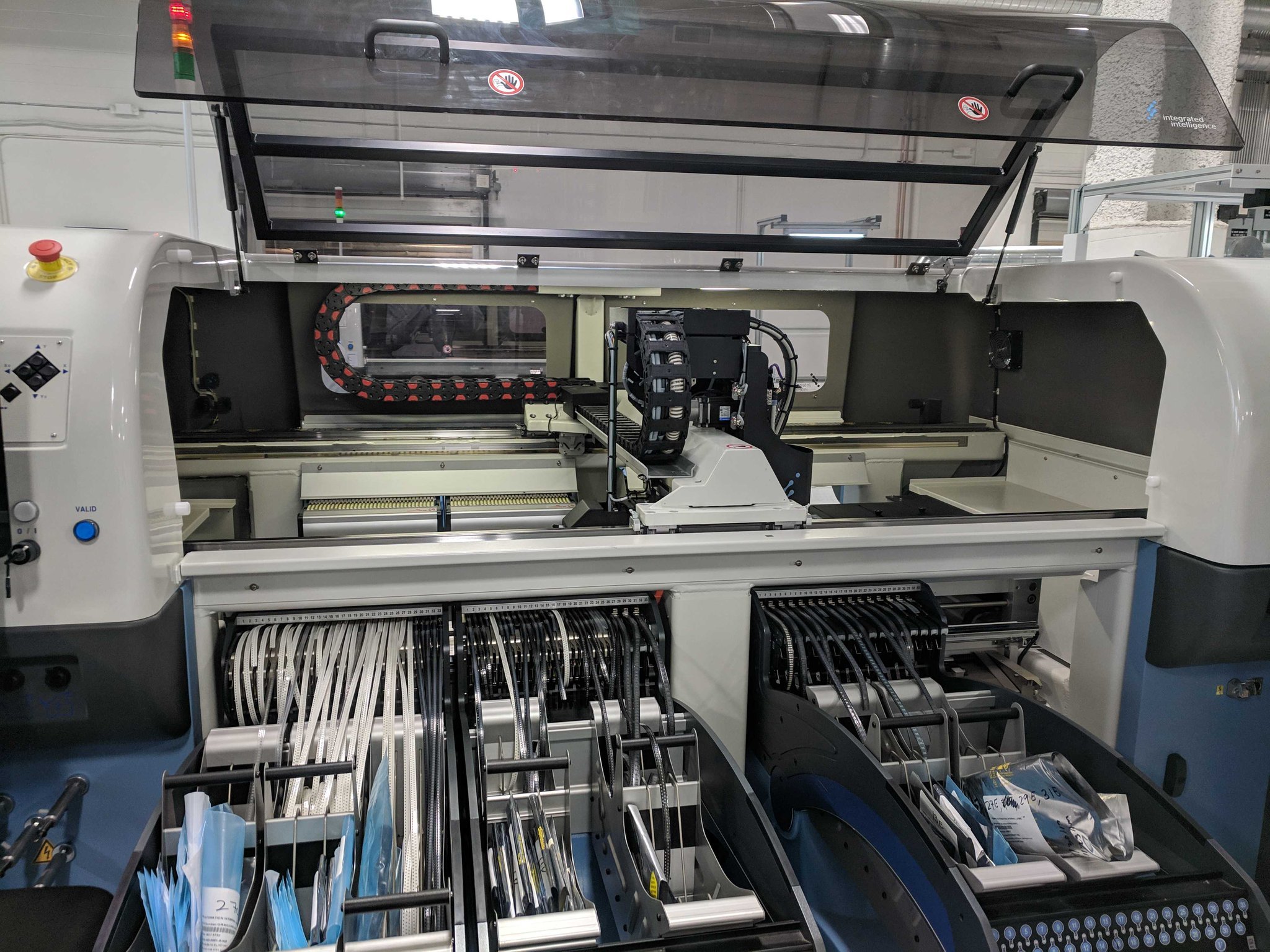 Tempo's proprietary Automatic Pick-and-Place Machine Programming software accelerates PCB fabrication. Source: Tempo Automation
The data not only enables fast quotes and DFM reviews but is also used directly to program the manufacturing machines in Tempo's partially automated production line. This equipment includes the latest solder jet and stencil printers, pick-and-place assembly machines and a 10-zone, custom-profile reflow oven. Tempo's solder jet printers additively deposit solder in a process that optimizes thickness per component instead of laying down a uniform solder thickness across the board. This prevents situations that can occur in traditional automated soldering techniques where tiny components are swamped in solder while large chips starve.
Quality inspection is performed with a 3D automated optical inspection (AOI) machine as well as a 3D x-ray inspection machine. All boards receive a final human inspection to ensure the highest quality.
Tempo provides a log detailing every process performed on the PCB as well as AOI and x-ray inspection images. Parts are fully traceable down to the component level.
The entire manufacturing process is managed by IIoT technology. Machines and people on the factory floor receive instructions over a cloud network from Tempo's central platform, called "Tempocom." Feedback data is collected during PCB production and returned over the network to Tempocom.
The company harnesses machine learning by running the details of every order it completes through an algorithm to improve its DFM database and lead time quotes.
Scaling up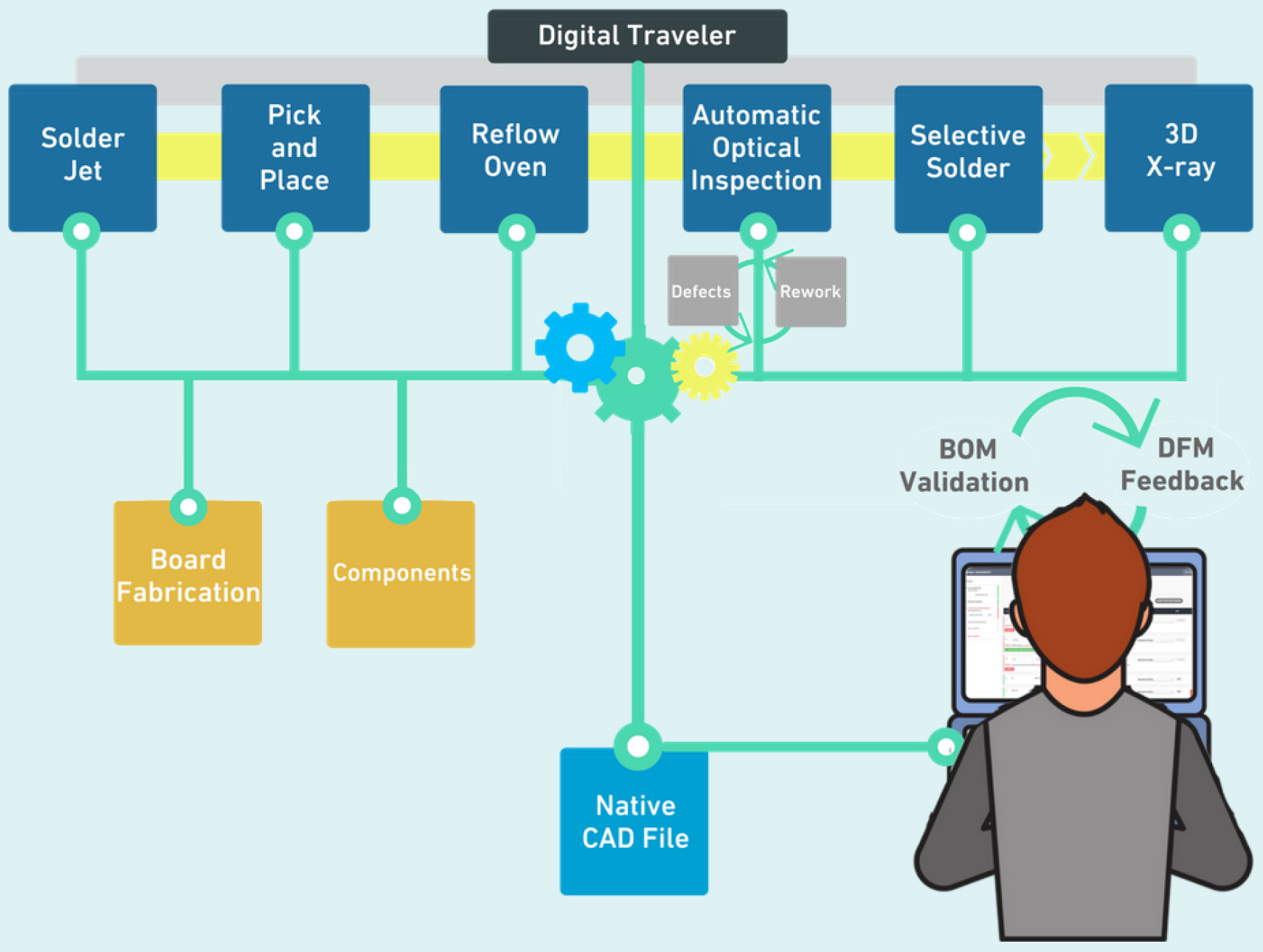 Tempo is practicing a "white box" approach to PCB manufacturing, making each step transparent to the designer. Source: Tempo Automation
Tempo specializes in PCB prototype and low-volume production, with typical runs consisting of between one to 250 boards, but the company can also assist in scaling projects to higher volumes. In these cases, Tempo works with partners by sending them manufacturing process instructions (MPI) optimized by Tempo during initial production, including reflow profiles and pick-and-place assembly programs. This ensures that the transition to high-volume production is seamless.
Since its founding in July 2013, Tempo has expanded rapidly. In April 2018, the company closed a Series B funding round, raising $20 million for growth and expansion. In August 2018, Tempo opened a new 42,000 square foot factory in San Francisco, doubling production capacity.
The company works with electronics engineers in a wide array of industries. Working with the Jet Propulsion Laboratory, Tempo produced prototype and flight boards for the Mars 2020 rover's entry, descent, and landing (EDL) camera system. On March 25, 2019, the company announced a contract agreement with aerospace and defense firm Lockheed Martin. The PCB manufacturer also serves the medical and automotive markets.
Tempo claims to produce PCB assemblies faster than any other low-volume contract manufacturer in the world. Such speed – enabled by a smart factory approach powered by proprietary automation software and state-of-the-art production machinery – enables game-changing design iteration capabilities. With prototypes delivered in days instead of weeks, electronics engineers can experiment with and improve upon PCB designs to produce better products, faster.
[Discover more companies offering PCB fabrication services on Engineering360.]