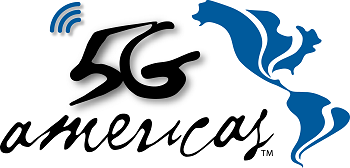 Source: 5G Americas"'5G' and 'open source' are by far two of the hottest topics in the telecom industry over the past few years," noted a new whitepaper titled "The Status of Open Source for 5G," published by industry trade organization 5G Americas. The paper provides an overview of 5G architecture with a focus on its application of open-source principles.
According to the organization, which is comprised of telecommunications service providers and manufacturers, the new report is intended to serve as a call to action for the 5G community to participate in existing open-source efforts, or to initiate new ones, in areas such as infrastructure and management/control. The stress on community involvement is considered an important aspect of achieving critical backing of projects, avoiding one-off solutions from emerging and enabling secure and reliable project outcomes.
The document also points out that many open-source projects have been highly successful over the past couple decades, solving various technical challenges and keeping security and functionality at pace with the needs of end users.
"There is no single open-source effort that caters to the needs of all operators," said Lyle Bertz, a director at Sprint and co-leader of the whitepaper working group. "5G system architecture gives mobile operators much more openness than ever before; and operators and OEMs can leverage open source principles to benefit competitively in the marketplace," he added.
"The Status of Open Source for 5G" provides a high-level overview of the 5G system architecture per 3GPP Release 15, the phase of 5G specifications slated to be completed by June 2019 to accommodate early commercial deployment. It also examines different license types and the importance of governance models; compares similarities and differences between the standards and open-source models; and discusses opportunities in open-sourcing key areas of 5G system architectures and network infrastructure.
The report is freely downloadable from 5G Americas in its library of whitepapers.