This year's edition of the Festival Automobile International in Paris will feature a fully 3D-printed concept car that designer Takumi Yamamoto created as a tribute to David Bowie.
Yamamoto originally had intended to collaborate with Bowie himself on what has become known as The DB Project. It turned into an homage after the musician passed away in 2016. The car's outer body incorporates different looks from various perspectives as a reflection of the ever-changing visual presentation Bowie adopted in his career.
On Yamamoto's website there are several blog posts dedicated to Bowie, such as one that begins:
Dear David,
This is a portrait of you from a car creator.
It was not just musicians whom you inspired.
I would like to dedicate this portrait to you, with my appreciation for being my lifelong inspiration and mentor.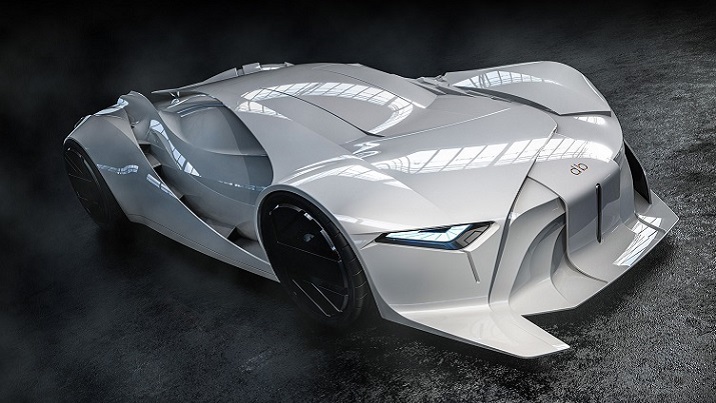 The DB Project is a 3D-printed vehicle created as an homage to musician David Bowie. Source: Takumi Yamamoto
The vehicle was printed by French studio Marie 3D, a specialist in mold and model manufacturing, on a Massivit 1800 printer. Made by Israeli company Massivit 3D, the Massivit 1800 is a large-format device that uses dispensed gel cured rapidly by ultraviolet light in a technique known as gel dispensing printing. The printer is capable of producing dimensions up to 145 cm x 111 cm x 180 cm.
The festival's exhibition of concept cars will be held at Hotel National des Invalides from Jan. 31 to Feb. 3.