A group of ETH professors created a method for 3D printing metal structures at a nanometer scale. The team 3D printed a 1 mm tall replica of Michelangelo's David.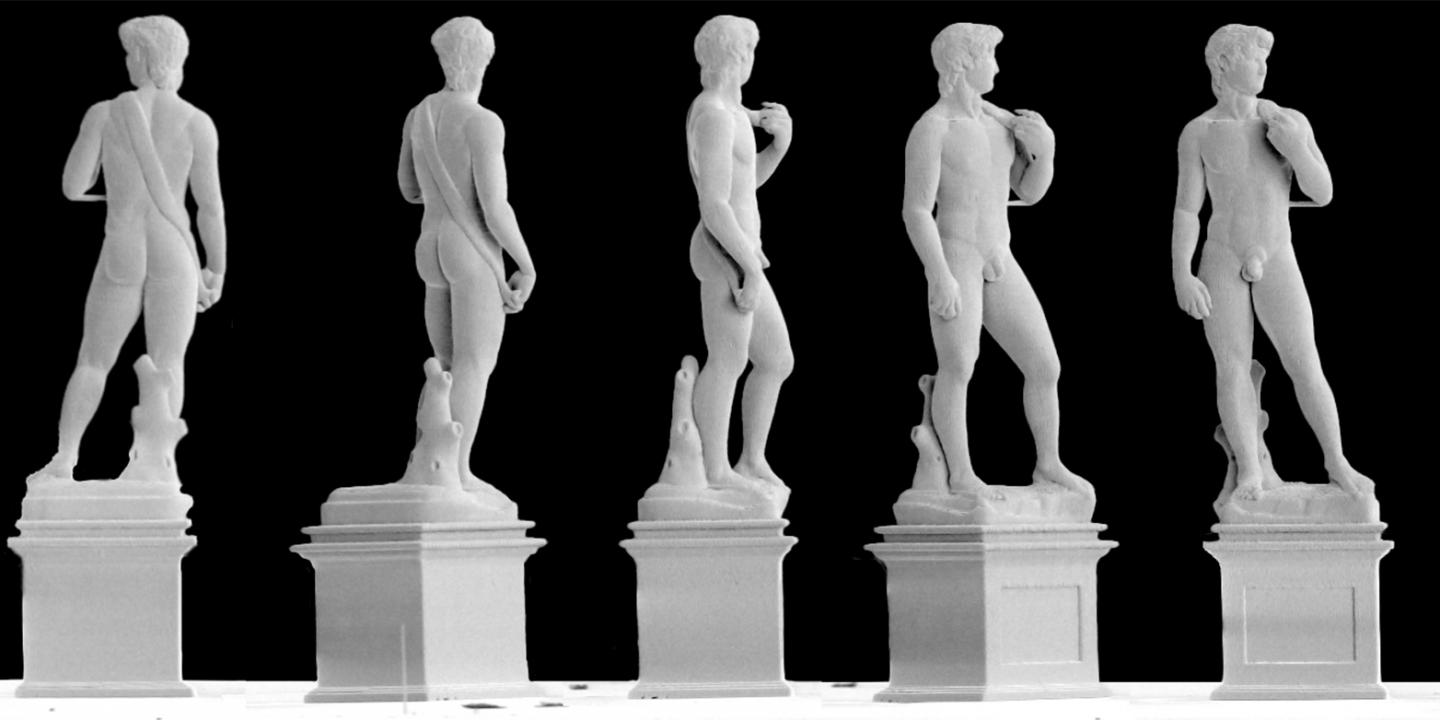 Different views of the 3D-printed miniature David (1 mm high) made of pure copper. Source: Giorgio Ercolano, Exaddon
The core component of this process is a micropipette coupled with a cantilever. This makes it possible to monitor the force at which the pipette touches the substrate. Researchers electrochemically deposited dissolved metals onto an electrically conductive substrate to make the tiny structures. Optical force measurement automates the process.
Before this new method, creating tiny structures was limited to printing coils and columns. It was difficult to achieve a clear enough resolution on such a small scale. The process opens the door to printing more complex structures. A printed metallic microstructure starts at one micrometer. For complex and detailed objects, their size starts at 10 micrometers to 1 mm.
The team could print Michelangelo's "David" in one go without supports or templates without firing or tempering. The team printed the statue in two sizes: a 1 mm statue and one 10 times smaller than that. The new device needs 30 hours to print the 1 mm David and only 20 minutes for the tiny one. It can print objects up to 5 mm, but the printer cartridge can only hold one micrometer of ink. This just enough ink to print one of the 1 mm David statues or thousands of the tiny objects. To print a larger object, the printer would have to be reloaded multiple times.
The new system could be useful in the electronics industry. Developers could print connected computer chips or repair microelectronics systems. It can print with platinum, gold, nickel, silver or copper, but copper is the most in-demand.
A paper on this system was published in Micromachines.