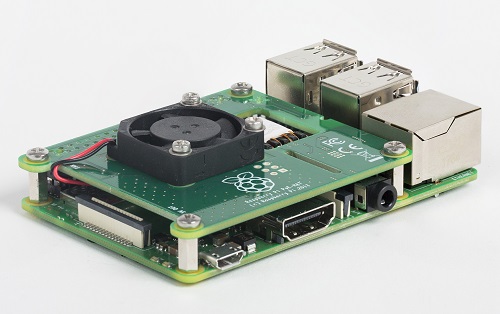 The PoE add-in board. Source: Newark/Element14Newark Element14 has introduced a Power over Ethernet (PoE) add-on board for the Raspberry Pi 3 Model B+, removing the need for a separate power supply for the developer board.
Element14 said that PoE is one of the most desired offerings for Raspberry Pi because of the growing need in the professional and maker market for using the board as an embedded device.
Features include PoE 802.3af compliant, PoE Boot, fully isolated switch-mode power supply (SMPS), 36 V to 56 V input voltage, 5 V output voltage, fan control and plug-and-play compatibility with the Raspberry Pi 3 Model B+.
The add-on board is now available from Newark Element14 on its website.