Littelfuse, Inc. has introduced the first of a series of bidirectional TVS diode arrays (SPA diodes) designed to protect high-end consumer and wearable electronics from damaging electrostatic discharge (ESD)-generating events. The SP1333-01UTG, the first TVS diode array in the SP1333 series, with a breakdown voltage of 3.3 V, incorporates back-to-back diodes fabricated using a proprietary silicon avalanche technology. This back-to-back configuration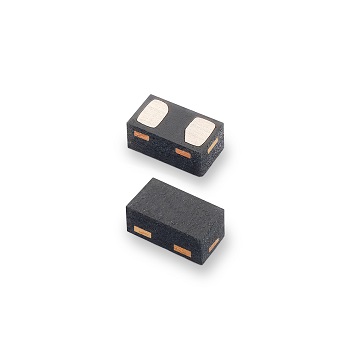 Source: Littelfuse, Inc.provides symmetrical data line protection from ESDs up to ±30 kV, safely absorbing repetitive ESD strikes without performance degradation. Low clamping voltages allow the SP1333 series to tolerate surges greater than 5 A, for the extended operating life of the electronics they protect.
Typical applications for SP1333 series TVS diode arrays include:
Mobile/smartphones
Portable medical devices
MP3/PMP devices,
Portable navigation devices
Small size panels
Tablets
Point of sale terminals
SP1333 series TVS diode arrays offer the following benefits:
Low capacitance (just 10 pF per I/O) helps preserve signal integrity and minimizes data losses.
Very low (less than 50 nA) parasitic leakage is optimized to extend operating life.
A combination of high (greater than 5 A) surge tolerance and ±30 kV ESD protection for more robust protection against electrical threats.
Availability
SP1333 series TVS diode arrays are available in a surface-mount 0201DFN package in tape and reel format in quantities of 15,000. Sample requests may be placed through authorized Littelfuse distributors worldwide. For a listing of Littelfuse distributors, please visit Littelfuse.com.