Littelfuse, Inc., a Chicago-based developer of circuit protection technology, has introduced a series of AEC-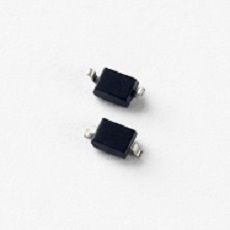 Source: Littelfuse, Inc. Q101-qualified TVS Diode Arrays optimized to protect sensitive telecommunication ports against electrostatic discharge (ESD) and lightning-induced surge events. SP4208 Series TVS Diode Arrays (SPA® Diodes) integrate low capacitance steering diodes with either one avalanche breakdown diode (for unidirectional protection) or two (for bidirectional protection). They can safely absorb up to 30 A of surge current and a minimum of ±30kV ESD without performance degradation. Their low loading capacitance (3.0pF) and high surge capability make them well-suited for protecting telecommunication ports such as Ethernet and other high-speed data interfaces.
Typical applications for SP4208 Series TVS Diode Arrays include:
10/100/1000 Ethernet
T1/E1/T3/E3
USB 1.1/2.0, power ports
Instrumentation
Medical equipment
Computers and peripherals
SP4208 Series TVS Diode Arrays offer these key benefits:
The 8 V nominal standoff voltage permits a higher operating voltage, which is an increasingly important consideration for high speed interfaces.
Low parasitic capacitance (nominally 3.0pF) allows for an appropriate amount of bandwidth to enable high speed Ethernet interfaces.
Extremely low dynamic resistance (nominally 0.4Ω) helps to ensure the fastest response during an ESD event.
Availability
SP4208 Series TVS Diode Arrays are available in SOD323 packaging in tape and reel format in quantities of 3,000. Sample requests may be placed through authorized Littelfuse distributors worldwide. For a listing of Littelfuse distributors, please visit Littelfuse.com.