Electronic Caregiver, a division of SameDay Security Inc., will display Addison Care, the world's first virtual caregiver at CES 2019.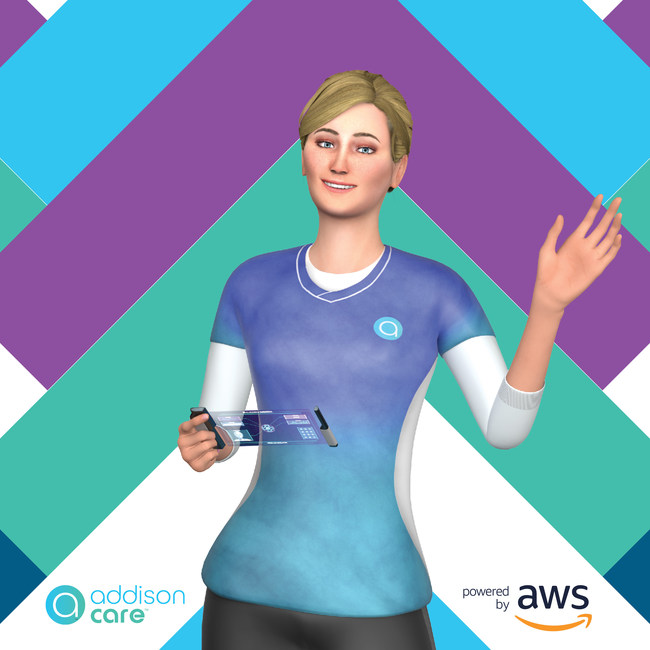 Source: Addison Care/SameDay Security Inc.
Addison Care is named after its augmented reality virtual caregiver, Addison. Addison is a 3D animated caregiver designed to engage with aging and chronically ill patients in their home to supplement their care and provide health and safety features. Addison is displayed on 15-inch monitors placed throughout the patient's home. She carries on two-way conversations and is programmed for a user's personal needs and care.
Addison's capabilities include 24/7 in-home checkups. Addison monitors patient activity, reminds them to take medications and provides real-time assessments of signs of health decline. She also measures health performance, rewards users for making progress, collects vitals and conducts in-home examinations.
Addison requires a complex array of devices and is built on Amazon Web Services (AWS) solutions. She operates via technologies such as Bluetooth, cellular, internet, cloud computing, edge machine learning, complex visual sensing, clinical interfaces, conversational speech, augmented reality, robust security and a dynamic user interface.
Addison will be featured in a 60-foot exhibit at the Sands Convention Center during CES 2019. Learn more about Addison here.