Solar-powered flight has been demonstrated by a prototype drone designed at National University of Singapore (NUS). The quadcopter is unique in that it does not rely on onboard batteries and is not limited by flight time.
Weighing only 2.6 kg and featuring a surface area of about 4 m2, the drone is composed of lightweight carbon fiber material and is powered by 148 silicon solar cells. The prototype can be remotely controlled or fly autonomously with an onboard GPS system, and batteries can also be added to supply power at night.
Designed by engineering students, the quadcopter with vertical takeoff and landing capability was flown at 10 m height during test flights. Potential applications include surveillance, small package delivery, photography, or provision of emergency solar power in remote or disaster-stricken areas.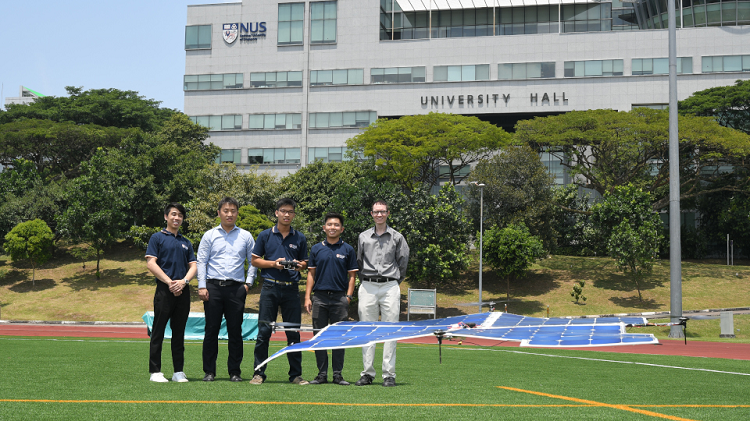 The quadcopter drone developed by the NUS engineering team can be powered solely by sunlight and has flown above 10 m in test flights. Source: NUS