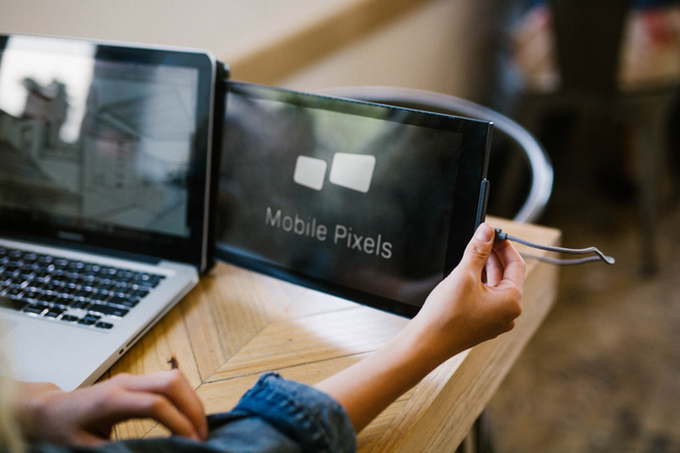 The DUO screen extender. Source: Mobile Pixels
Mobile Pixels' DUO allows laptop users to increase productivity while on the go. The portable monitor is designed to work with virtually any laptop.
DUO is a portable, foldable second screen designed for any laptop. After attaching DUO to the back of a laptop, consumers can then connect it via a single USB-C cable and slide it out, to the left or right, as needed, for a double screen. DUO weights 1.5 pounds and features a 12.5-inch screen. The video driver has an Energy Star rating to help reduce battery drain and give users a long-lasting battery life. DUO also provides a full 270-degree rotation with the option for a 180-degree presentation mode, so consumers can choose an optimal viewing angle for any situation.
DUO has an estimated ship date of January 2019. Mobile Pixels' DUO has officially moved over to InDemand after completing its successful 35-day Kickstarter campaign. The team plans to offer the dual screen laptop monitor at a continued discounted rate of $199.