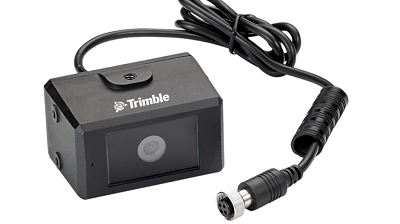 Source: Trimble
Trimble has announced that the Video Intelligence solution is now available for its oil and gas services fleet customers. Video Intelligence brings together forward-facing cameras combined with an onboard event recorder (OER) to provide fleets with a comprehensive view of their vehicles.

Other features of the Video Intelligence solution include:
Real-time review of video triggered by company-controlled OER settings, including sudden acceleration, harsh braking and distress messages.
On-demand video recall allowing for the efficient retrieval of video clips from the past 72 hours, searchable by truck or driver identification number.
An easy-to-navigate video library with sorting and filtering options, video flagging, exportable reports, location mapping and downloadable clips.
Launched for over-the-road trucks in 2016 by PeopleNet, a Trimble company, Video Intelligence was the first video system of its kind to trigger video from company-controlled settings from a truck's OER, augmenting traditional driver and truck analytics with onboard event recording.