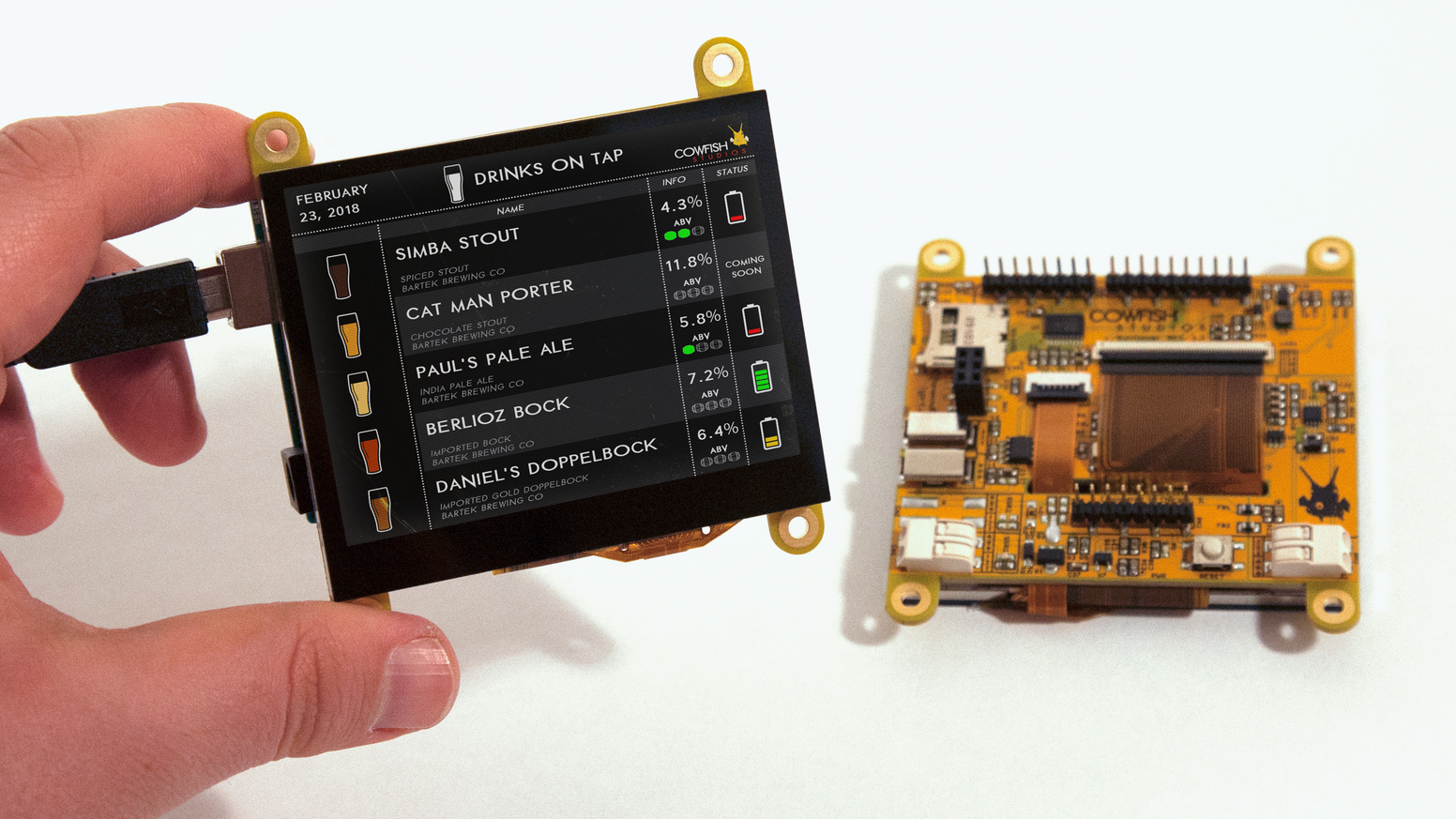 Source: Bridgetek/Kickstarter
Bridgetek's Sunflower Shield is the newest addition to their embedded video engine (EVE) technology, which has launched on Kickstarter.
The Sunflower Shield uses the FT813 EVE IC, which allows makers to add a touch-enabled 3.5-in. (QVGA) TFT LCD display to their Arduino projects. It can render 24-bit color content in either landscape or portrait orientations. It can also support smooth 60 fps animations. The compact board has a five-point multi-touch capacitive touchscreen for delivery of intuitive operation and quality user experiences.
A pulse width modulated (PWM) audio amplifier with a 1 W speaker, a thermocouple input (with probe included in the package) for taking temperature measurements, solid state relay outputs and a microSD memory card slot for data storage purposes is included with the device. Pairing the EVE graphics controller with an MCU, such as the Arduino, creates a well-partitioned design that is capable of performing advanced color graphics control at a low price.

The Kickstarter crowdfunding campaign is already fully funded.