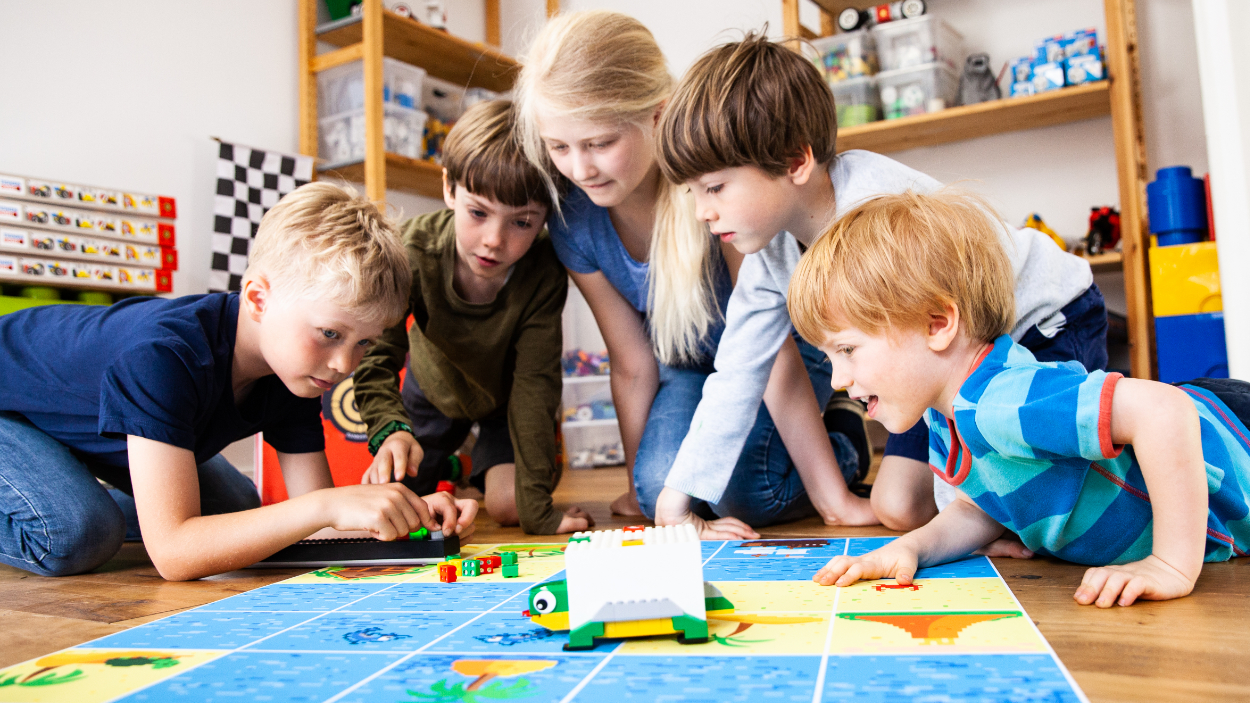 The LOMO coding game. Source: Kinematics GmbH
Today Kinematics GmbH launched LOMO, a coding game that introduces children ages 4-10 to STEM without any screens. The LOMO Starter Kit includes a LEGO-compatible robot, programming board, luminescent coding bricks and a game called Turtle Island. Players arrange 25 cards to create their adventure landscape and code their robot to carry out tasks.
Players build and customize their robot by setting the corresponding coding bricks on the programming interface. Each color represents a coding feature, and the bricks light up as the code is executed and the robot navigates the adventure map.
LOMO was designed in Germany by engineers and educational experts. Three LOMO extension packs are available to add to the robot. The extension packs allow kids to explore imaginary game worlds, dodge dangerous meteorites, navigate labyrinths, construct a beaver dam and more. Each pack includes playmats, figurines and tasks that can be solved independently, collaboratively or against friends.
Kids can use LOMO to play with algorithms, procedures and loops. When the coding bricks light up, the kids can help with debugging the code. The programming board has two sections for basic coding and advanced functions. Children can compress long coding sequences into one operating brick to keep the code short and simple.
To learn more about LOMO, visit Indiegogo.