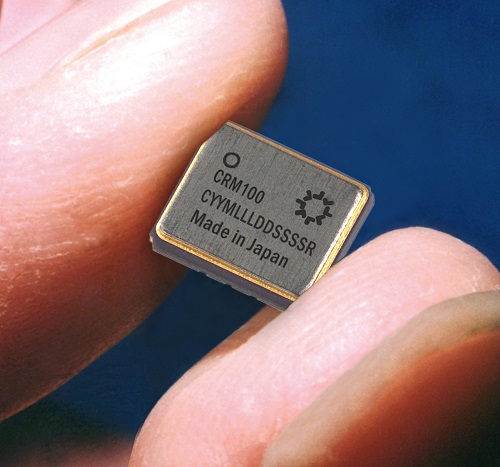 The Pinpoint gyroscope. Source: Silicon SensingSilicon Sensing Systems Ltd has increased production of its miniature solid-state gyroscope microelectromechanical systems (MEMS) by 30 percent in order to meet demand.
The company said it is seeing growing demand for precision levels of motion sensing in tasks such as camera stabilization for land surveying. Silicon Sensing's Pinpoint gyroscopes offer performance enhancements of up to 400 percent, the company claimed.
Pinpoint is a single chip device the size of about a fingernail packaged in a hermetically sealed, ceramic leadless chip carrier (LCC). A bank of 16 Pinpoints can be combined on a printed circuit board (PCB) less than 30 mm by 25 mm to deliver four times better performance than a single device.
Because of the performance gains from the gryos, the company said it had to up its production and next year may bring a further increase.
Three Pinpoint gyroscopes, three CRH02 gyros and in-house accelerometers are used in Silicon Sensing's inertial measurement unit that delivers the performance equivalent to a fiber-optic gyro (FOG) grade device at a lower cost, size and weight than typical FOG technology.