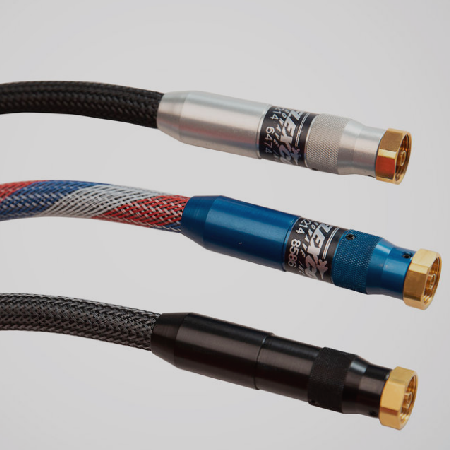 Source: Flexco Microwave Inc.
At the International Microwave Symposium (IMS2018), running June 10-15, 2018, in Philadelphia, Flexco Microwave Inc. relied on a tried-and-true display for showing the capability of its cables to withstand all manner of bending, flexing and twisting. As an automated machine took the cable through its paces, a monitor displayed variations in amplitude of insertion loss and phase stability. Changes registered as peaks and valleys, but the measurement always returned to the zero point — clearly indicating a lack of deformation.
Flexco relies on a unique helical outer conductor and dielectric design that keeps the center conductor "where it belongs" under flexure: concentric with the outer conductor.
Based in Port Murray, New Jersey, the family-run business maintains a presence around the world through its durable off-the-shelf and custom cable assemblies. Applications include aerospace, radar and ground-based defense, test and measurement, wireless communication and more. Flexco cables are also qualified for use in space, and its kW series is used for high-power handling in high-reliability applications such as wafer fabrication for semiconductors and industrial lasers.
For six straight years, the company also has been the recipient of the Supplier Excellence Award from Raytheon Integrated Defense Systems.
For more information on Flexco's award-winning cable solutions, visit the company's website.