Industrial Electronics
The MAQ20 Data Acquisition System is Economical, Empowering and Adaptable
07 June 2018
Sponsored content
Since the beginning, data acquisition (DAQ) systems have evolved considerably. Early incarnations included electromechanical data recorders that used paper charts and contained just a few channels. Nowadays, fully electronic-based systems monitor and control thousands of variables and manage vast quantities of data at extraordinary speeds.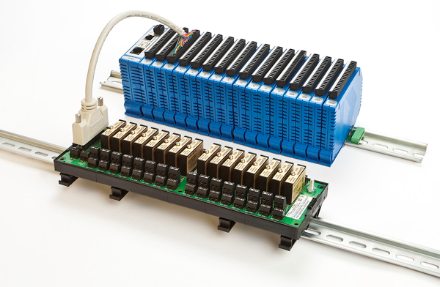 Figure 1. The MAQ 20. Source: DataforthDataforth Corporation® has an extensive 30-plus-year history of DAQ innovation and continues to develop and market flexible and economical DAQ solutions today. Most notable is the MAQ20 system, which has found applications in demanding industries including test and measurement, process engineering, automation, defense and security, aerospace, power, energy, and oil and gas. This family of DAQ modules has proven reliable in harsh and remote environments, yet remains economical and usable on any scale.
The MAQ20 Family
The MAQ20 family consists of many different modules that have been tailored to specific industries and applications. This allows users to mix and match input and output (I/O) modules to create a comprehensive DAQ system that has been adapted to the end user. The MAQ20 is optimal for powerful DAQ measurement applications, such as temperature, vibration, frequency, and fluid level monitoring, and many other measurements.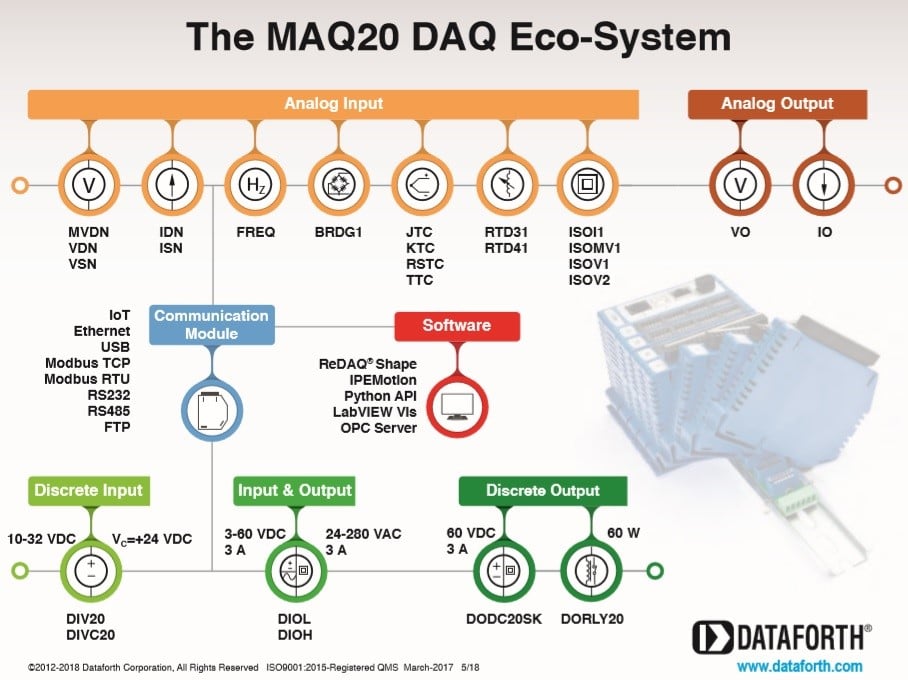 Figure 2. The MAQ20 DAQ ecosystem. Source: Dataforth
The MAQ20 system includes a total of 25 I/O modules to choose from: 19 I/O discrete and analog modules for voltage current and resistance, with seven of those being specifically for sensors including thermocouples (T/Cs), resistance temperature detectors (RTDs), potentiometers and strain gauges. Users can choose from six output modules with voltage, current, relay, and discrete outputs. A single MAQ20 system can support up to 384 analog I/O channels or 480 digital I/O channels. For communications and power, the MAQ20 includes two modules for both powering and handling various communications to get data in and out of a system.
The MAQ20 family of modules includes:
Communication modules: DAQ interfaces or communication modules connect the host computer to the DAQ system. Supported interfaces include USB, Ethernet and RS-232/RS-485. Available protocols are ModBus TCP or RTU. FTP transfer of stored data on an SD card and remote access (IoT) are also supported.
Analog input modules: The MAQ20 family includes many analog input modules, including process voltage and current modules, T/C modules with eight differential input channels that allows the user to interface with types J, K, T, R and S, sensors, RTD and potentiometer modules, and strain gauge units designed to interface to full, half and quarter bridge sensors. All input modules offer individual configuration per channel.
Analog output modules: Analog output modules include isolated eight-channel process current and voltage units, also offering per channel configuration.
Discrete modules: The MAQ20 family offers six different isolated discrete input/output modules for different applications. The MAQ20-DIOL, for instance, with five isolated inputs and five isolated outputs, has user-configurable channels that perform standard discrete operations, but also can be configured to perform seven special functions: frequency counter, frequency counter with debounce, waveform measurements, time between events, frequency generator, pulse-width modulation (PWM), and one-shot pulse generator. Other discrete MAQ20 modules include relay output and high-density 20 channel discrete I/O modules.
The MAQ20 is easy to install and use, as it mounts on standard DIN rails and interfaces directly with industrial sensors and transducers. All modules operate in harsh environments with ambient temperatures from -40°C to +85°C). In addition, it can be configured by a host computer and then disconnected to run standalone as a data logger or PID controller.
Diverse MAQ20 Applications
Many industries and companies have turned to the MAQ20 when other solutions could not economically meet DAQ performance specifications. What those companies have found is the MAQ20 has exceeded expectations in projects that range from low-cost, simple, low-sampling measurements to remote monitoring in rough and difficult-to-access environments. In many instances Dataforth engineers and technical support teams have been involved in finding solutions before, during, and after the installation of projects.
Remote Measurement
The MAQ20 excels in remote monitoring. One customer required measurement reports on temperature, pressure and current draw of heat pumps on distant wind turbines in the ocean to be delivered to a facility on the mainland. The MAQ20 family was chosen due to its adaptability, simple and compact interface and low cost. As a result, wind turbine status is delivered quickly and uptime and maintenance operations have optimized.
The MAQ20 was also employed to continuously monitor liquid levels and flow rates in a remote processing station. The primary challenge was a system that would link several remote structures, such as water and gas tanks and sewer installations, among other infrastructure, to a centralized control room far from the project site. The customer and consulting engineers ultimately agreed to an industrial internet of things (IIoT) DAQ system that used IP addresses and file transfer protocol to a third-party cloud dashboard, the system provided an optimal solution.
The MAQ20 has also been used by municipalities that need to monitor water levels in reservoirs and water tanks. Utilities use this data to determine water usage needs and supply, which is critical in locations that are susceptible to drought. This also improves maintenance response for finding and repairing leaks.
Harsh Environments
The industrial ruggedness and reliability of the MAQ20 makes it ideal for harsh environments. In one such application, the installation of support columns in a large construction project needed in-situ monitoring to determine if there was any mechanical deformation or changes during the underpinning of the columns. As this was a temporary need, a low-cost solution was key. The MAQ20 and its economical cost and low-sample rate proved suitable, and Dataforth experts helped the customer with technical assistance.
Electric vehicles (EVs) face extremely diverse and taxing environments; from frozen tundra to pure deserts, along with occasional shock loads and incessant vibration, as well as potential moisture ingress. One large EV manufacturer implemented the MAQ20 to monitor the EV performance throughout the development cycle, which required a low-power and small footprint but durable DAQ system. The MAQ20 proved ideal for this role.
Another project, focused on emissions measurement, required a DAQ system that could endure a wide temperature range and operate in hazardous locations. The solution didn't need to run many wires from the test chamber to the control room, but instead used a single Ethernet connection.
The MAQ20 is UL/CUL listed (Class 1; Division 2; Groups A, B, C and D) and is compliant with RoHS Directive 2002/95/EC, Heavy Industrial CE and ATEX.
Adaptability
The MAQ20 is proven in custom, one-off DAQ applications as well. One customer used the MAQ20 to control temperature chamber monitoring, and the DAQ system customer required that the software programming be made in C++ while protecting their in-house proprietary software.
Software Tools
Software tools such as the Python API, LabVIEW Vis, and OPC Server are available for free download from Dataforth's webpage.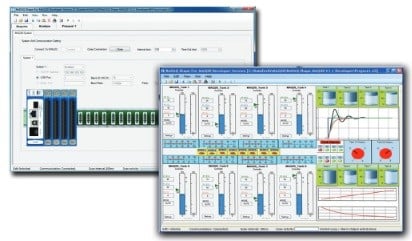 Figure 3. The ReDAQ software interface. Source: DataforthTwo software packages are available for purchase: ReDAQ® Shape and IPEMotion™. ReDAQ Shape is a simple-to-use tool to operate MAQ20 quickly and effortlessly. This package is the easiest and most efficient tool to create, change, and save graphical user interfaces for testing and data collection and analysis. Any project can be created in three steps using 18 available tools. Configuration and customization of the MAQ20 functions for specific projects are easy tasks with the ReDAQ Shape software.
IPEMotion, comes in seven languages and provides more complex and highly advanced functions and features. It offers automatic recognition of all connected devices and configuration for all channels, in addition to automatic start of measurements and instant display of measured values.
Ahead of the Competition
Most importantly, the MAQ20 has exceptional performance. With an accuracy range of ±0.03 to ±0.06 percent, it demonstrates best-in-class capabilities at a low cost. In a recent survey of systems produced by seven competing manufacturers, the MAQ20 had the lowest cost per channel — about one-third to one-half — for systems with at least 100 channels.
MAQ20 systems have robust performance. Field I/Os protected to 240Vrms and optical and transformer isolation barriers withstand 1,500Vrms continuous common mode voltage.
Long-term stability and reliability are ensured by 100 percent burn-in, where products are subject to operating at +85°C for 48 hours. After shipment, products do not require recalibration.
Conclusion
The MAQ20 family is the star of Dataforth's DAQ systems, but the company's expertise extends much further. Dataforth offers high-quality and inexpensive signal conditioning modules and data communication products as well.
Customers can jump-start their DAQ system planning with Dataforth's DAQ System Builder tool. Users can design their system online before purchasing the products, and the products are so easy to use that customers rarely need technical support.
Since 1984, Dataforth has been a prominent manufacturer of signal conditioning, data acquisition and data communication devices. With a diverse selection of product offerings and impeccable customer service, many customers come to Dataforth seeking a product but end up with a DAQ partnership with one of the industry's most-recognized brands.
Visit the MAQ20 web page for complete product information and availability, or contact Dataforth directly at +1-800-444-7644.
Find Free Electronics Datasheets