Say goodbye to tennis ball boys and hello to robotics with Tennibot, an autonomous robot that fetches balls on a tennis court during practice time.
While the robot has been around for a bit of time, the company that is manufacturing the device, Tennibot Inc., is launching a Kickstarter to generate hype and funding.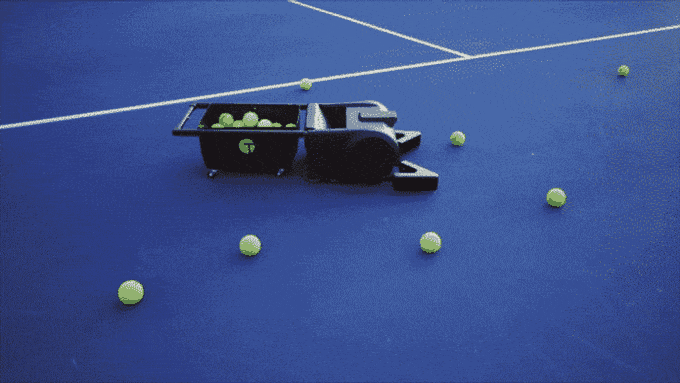 The robot uses artificial intelligence and computer vision to map out the tennis court and find balls using object detection and sensor fusion to detect tennis balls. An associated app lets the player customize where on the court Tennibot will clear during a session and it can collect up to 80 balls on both hard and clay courts.
"Tennibot is the only robotic or autonomous solution that can pick up balls while you are playing," says Haitham Eletrabi, founder and CEO of Tennibot. "Tennibot perfectly integrates computer vision and artificial intelligence to save tennis players, coaches and tennis clubs from wasted time and effort."
The robot lasts up to five hours on a single charge and keeps track of the number of balls the player hits ad how frequently they practice.
Tennibot can be used in situations where:
One player is playing with a ball machine.
One or two players are practicing serves, forehands or backhands.
One or more players are hitting from a large ball basket while the robot collects balls around the court.
A coach is teaching a one-on-one or group lesson.
To learn more about the Kickstarter campaign, click here.