Home Appliances
Four Amazing Ways Laser Engravers are Being Used in the Classroom
25 April 2018
Sponsored content
Laser engravers are versatile pieces of equipment in schools. Not only do they offer a great way to teach students skilled craftsmanship, but they also provide a way for schools to save money on student and teacher awards, directional and instructional signage and various other projects that were once outsourced. Lasers are user-friendly and easy to operate, and most students are mesmerized by the technology when they see the laser in action, which makes them excited about creating their own laser projects. Here are four amazing ways laser engravers and cutters are being used in the classroom.
Architectural Models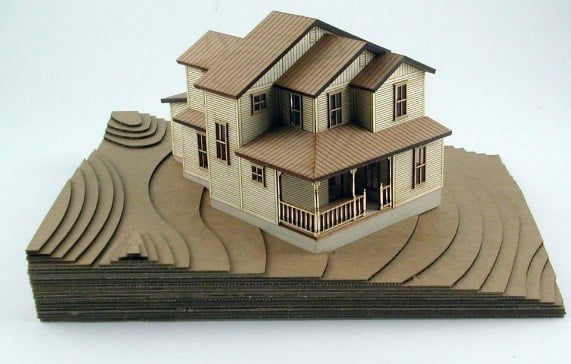 Figure 1. A house and topography model. Source: Epilog Laser
Students with an interest in architecture or design can build models of their designs with various types of materials, including wood, acrylic, matboard and other prototype materials. Students learn how to develop a design and then realize it by using CAD programs to create a small-scale replica.
Challenging students to design things that scale-up to a size larger than the prototype encourages them to "think big." In addition, geology can be built into these types of lessons, with students required to situate their creations on certain topography types.
Musical Instruments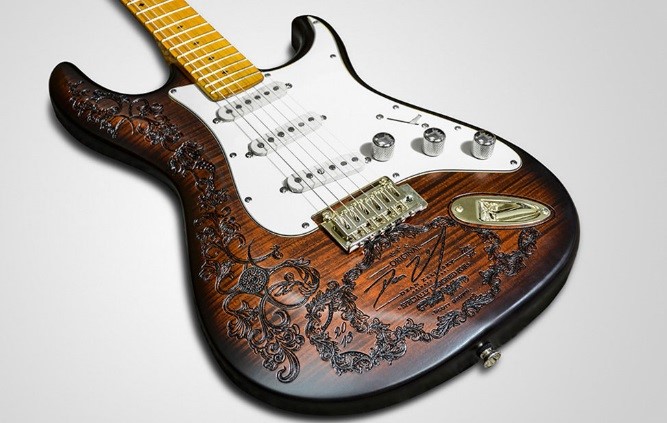 Figure 2. A personalized guitar engraving. Source: Epilog LaserBuilding musical instruments from scratch helps students understand how the instruments work as well as the physics of sound. For example, an electric guitar can be designed from scratch using plywood and a laser cutter. To create a template, students can download images from the internet and use measurements from a model guitar, create the design and then cut out the body using a laser cutter. Using cardboard for the prototype is preferred to allow for adjustments before cutting wood. Students will quickly see how the slightest deviation in design will impact the final product's sound quality. Additionally, the instruments can be engraved as desired with students' names or with far more intricate designs. In addition to students building or personalizing their own instruments, school music departments that rent equipment can brand and serialize rental instruments to increase traceability and reduce theft.
Costuming
Drama departments are frequently in a bind, looking for that perfect costume or piece for set design. Laser cutters can cut fabric to make elaborate, unique costumes for school productions, which allows students who are interested in fashion and theater to laser cut clothes and costumes — another meaningful way for students to participate in a school activity.
Materials for set design can be inexpensive as well thanks to laser cutting. As noted above, cardboard is an economical choice when creating design prototypes, as it is inexpensive and cuts quickly. Creating structures from cardboard is a simple way to test complex designs. Any sturdy cardboard can be used, from corrugated to recycled shipping boxes. Slotting, stacking and folding the material can all be done without compromising its integrity to create 3D forms.
Awards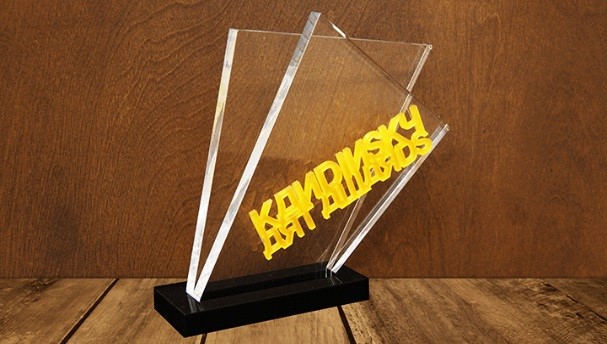 Figure 3. Design and fabricate unique trophies and awards. Source: Epilog Laser
Laser engravers can certainly handle basic tasks such as personalizing trophies and plaques. But they can also create one-of-a-kind awards using unique templates that administrators or students themselves design. Scrap material can be repurposed into custom awards created from many different types of substrates. Epilog offers an
award template
to get students started, but there are endless possibilities. A quick search on Pinterest provides many creative ideas for laser cut trophies, medals and awards. We know that student recognition is important, and a unique token of a student's achievement that is customized just for them makes the distinction even greater.
Contact Epilog Laser for even more creative laser solutions for the classroom.
Content sponsored by Epilog Laser: https://www.epiloglaser.com/gs-try-engineering/.
Find Free Electronics Datasheets