Sponsored content
Lasers are one of the latest high-tech machines sweeping a number of industries, from household businesses to high-tech offices. Makerspaces are adding lasers to their facilities for members to take advantage of for all types of applications. People are also using lasers to start home businesses, while online retailers are using lasers to customize a variety of products like cutting boards, wine glasses and more. Schools are even taking advantage of the laser trend.
Advantages
There are many advantages schools can enjoy by incorporating a laser cutter/engraver. 3D printers are becoming a popular machine in many industries, but in their current state they are not easily integrated into a lesson plan because they print at a much slower rate than lasers. On the other hand, lasers can engrave and cut within a few minutes, allowing students to try out their individual projects at a quicker pace. For instance, a group of ten students could get a chance to use the laser in a single class period, while a 3D printer may only be able to print one or two projects within the same time frame.
Skill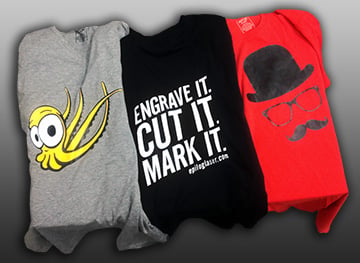 Figure 1: Students could laser cut appliques, like these, for school uniforms or projects in their fashion or textile classes. Source: Epilog Laser
Knowing how to use a laser is an excellent skill for students to have. Students going into the workforce or college after high school will be able to put that skill on their resume or college application, making them stand out from the competition. Students with previous design and laser knowledge could even create custom business cards or resumes using the laser. Colleges are starting to use lasers in departments such as art or engineering. Going into college with laser knowledge could give students the opportunity to use a laser to create prototypes or to experiment during their studies. Lasers are also great for home businesses. If a student has an idea for a business that might benefit from a laser, they would already have that knowledge base.
Appeal
Getting students of all ages excited and interested in a class subject or project is a tough task for teachers and professors alike. But cool, interesting, hands-on tools are an easy way to immediately grab a student's attention.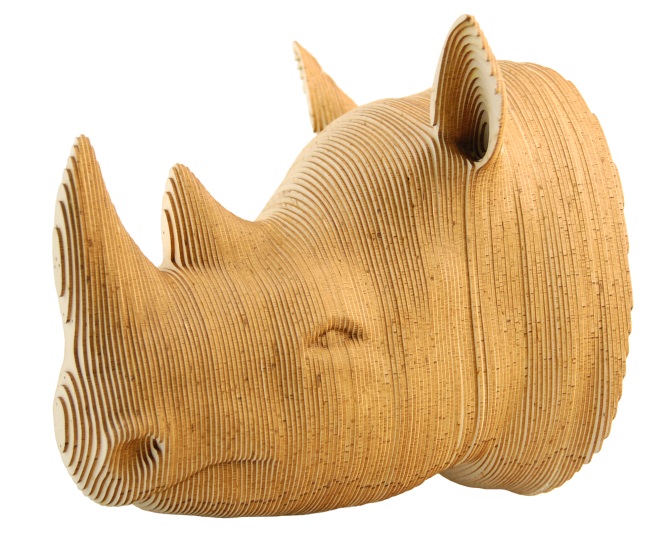 Figure 2: Students can use lasers to create projects like this rhino head. Source: Epilog LaserAnd a laser definitely fits the bill. A laser is probably something many students have never seen before, unless they have a parent or family member who has had access to one. Lasers are a great tool to get students interested in a lesson or project. Students will be scrambling to get into a class that uses a laser because lasers are exciting!
So what types of projects can lasers be used for in a classroom setting? There are so many possibilities. Engineering students can utilize laser-compatible software to create 3D models. Fashion students can use lasers to cut intricate lace work, patterns or to create fun accessories like buttons and earrings. Design students can laser cut their architecture models while marketing students can laser engrave logos, branding and personal designs onto promotional products and giveaways. Likewise, woodworking students can take advantage of lasers to add intricate designs and details to their woodworking projects.. The possibilities for laser use are endless.
Epilog Laser offers a variety of lasers that would be perfect for use in schools. Their site also has many project ideas involving lasers as well as support for any problems laser users might encounter.
Would you use a laser in school? I know that if my high school had lasers I would have been much more interested in the required woodworking class I had to take. Comment below with what you would create if your school had a laser.