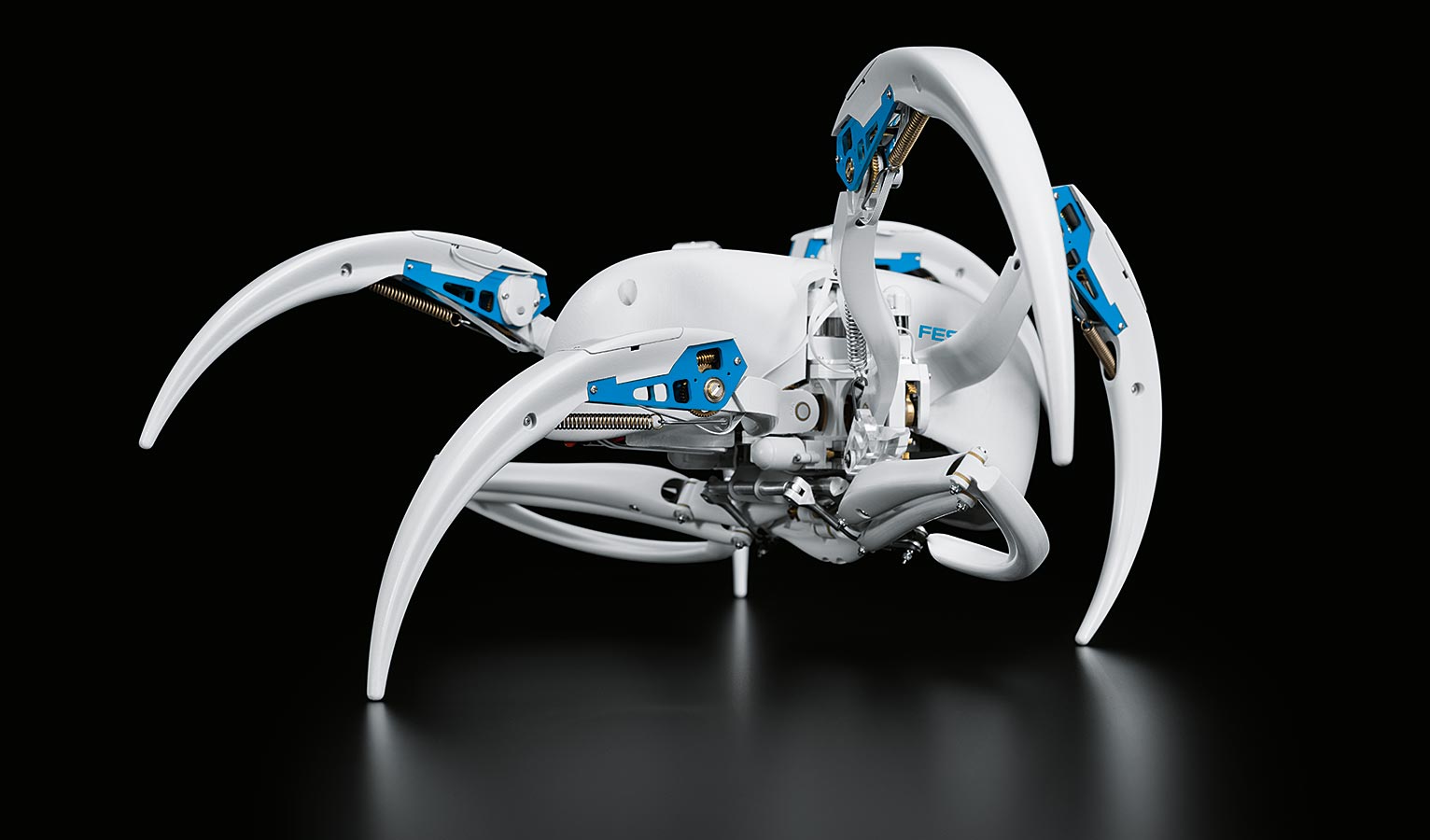 With three legs in contact with the ground at any given time in walking mode, BionicWheelBot remains stable even over rough terrain. Source: FestoA new robot inspired by a real-life arachnid can transform between two different forms of locomotion. The BionicWheelBot can walk around like normal spiders, but it can also fold up into a wheel shape to mimic the unique somersault-roll of the flic-flac spider (cebrennus rechenbergi).
Discovered in 2008 by Professor Ingo Rechenberg, a bionics processor at TU Berlin, the flic-flac lives in Morocco's Erg Chebbi desert on the edge of the Sahara. Like the flic-flac, the BionicWheelBot moves efficiently over both rough and even terrain, walking to move forward over uneven ground and rolling when the ground is flat to cover greater distances faster.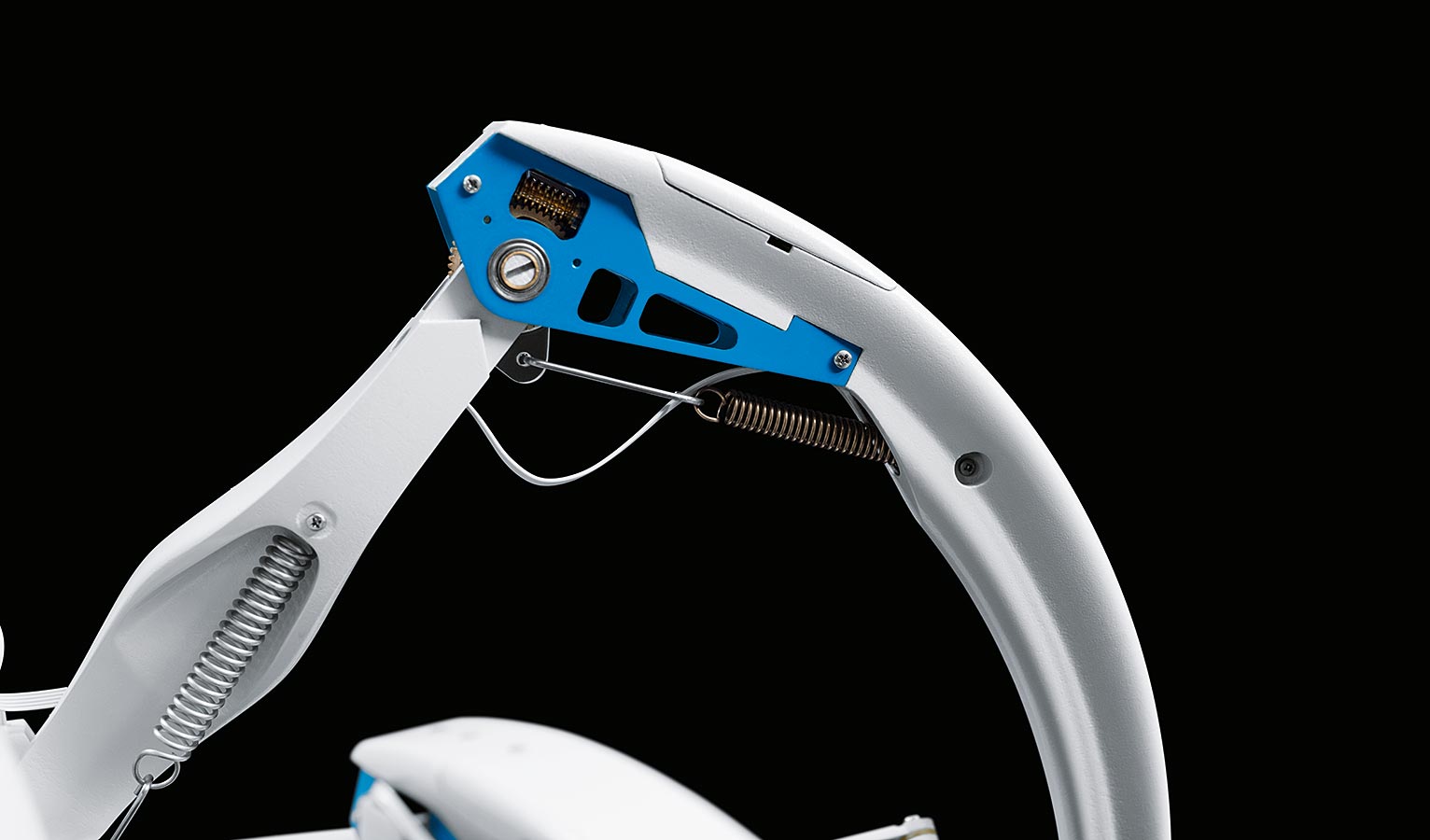 Springs built into leg joints assist the bot's movements. Source: Festo
In walking mode, the bot keeps two of its legs folded up and walks with six others, three of which make contact with the ground at a time. Fourteen automatic-locking worm gear units driven by a single motor provide actuation of the legs. Springs built into every knee and shoulder joint store force as each leg is lifted, releasing their potential energy to assist the bot's motor when the legs push back down to lift the body up.
Transitioning to rolling mode, the bot bends its six walking legs to form a wheel shape and unfolds the extra two. These additional two legs quickly extend and retract once per rotation, pushing against the ground to continuously propel the bot forward. A BNO055 Absolute Orientation Sensor provides continuous feedback on the bot's position so that it knows when to push off again.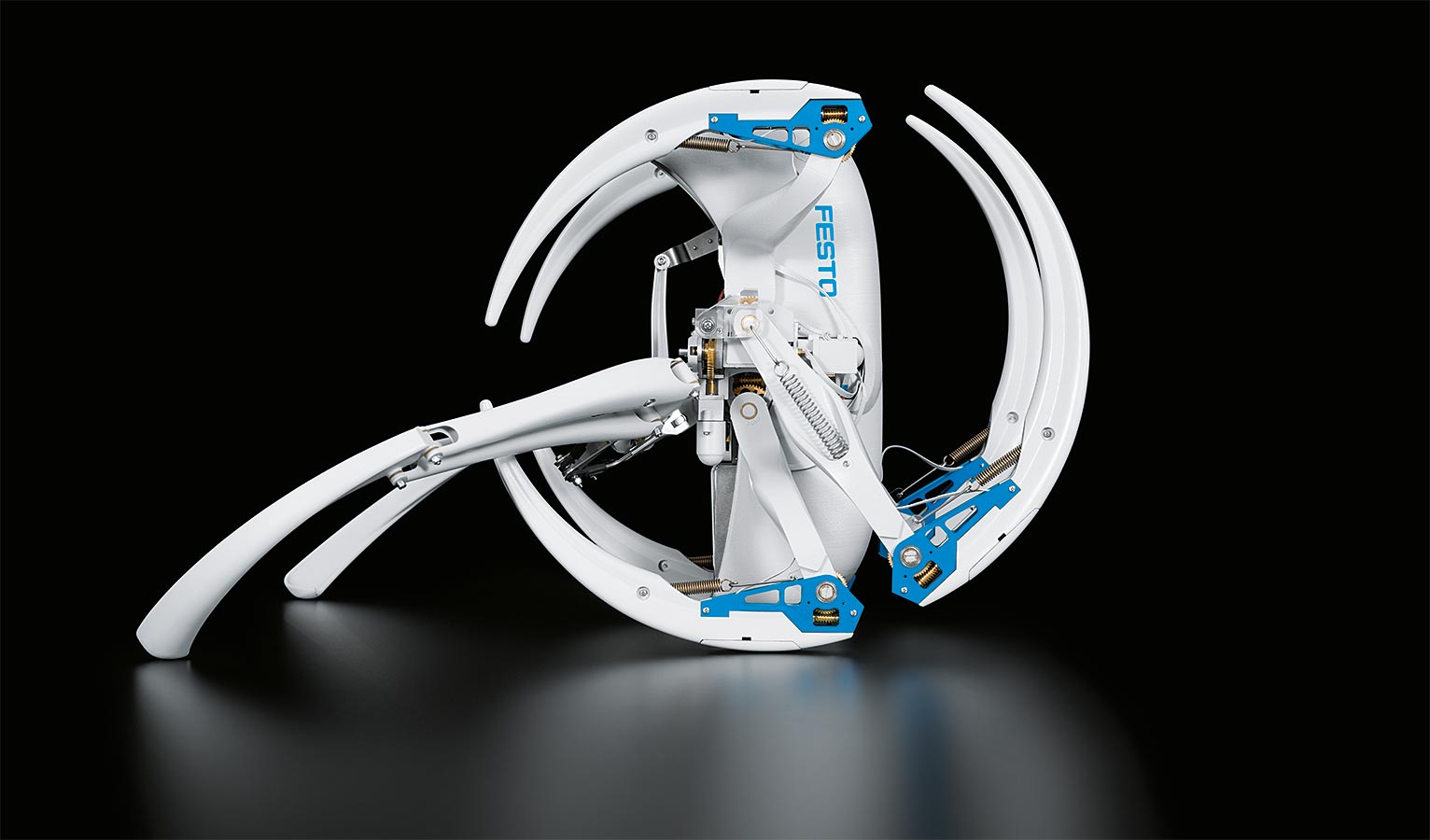 BionicWheelBot pushes off with its extended seventh and eighth legs in rolling mode. Source: Festo
The remote-controlled bot is equipped with a STM32F microcontroller and powered by a 7.4-volt, 1000-mAh lithium polymer battery. Its 3D-printed body and legs are made out of polyamide.
The project was coordinated by German industrial control and automation company Festo as part of its Bionic Learning Network, an interdisciplinary team of Festo engineers, external partners, and university professors and students. The network was established to advance factory and process automation by taking inspiration from nature. BionicWheelBot was developed with team members from the Bionics and Evolution Engineering department at TU Berlin, led by Professor Rechenberg, discoverer of the flic-flac spider.