In diagnostic methods like an electrocardiogram (ECG) or electromyography (EMG), typically gel electrodes are what doctors use to transmit electric impulses from a patient's heart or muscle. The electrodes can be difficult to work with. Electrodes are stiff, uncomfortable and can restrict the patient's movements. In addition, the gel that is used on the electrodes dries quickly so the doctors have to work quickly to get a measurement.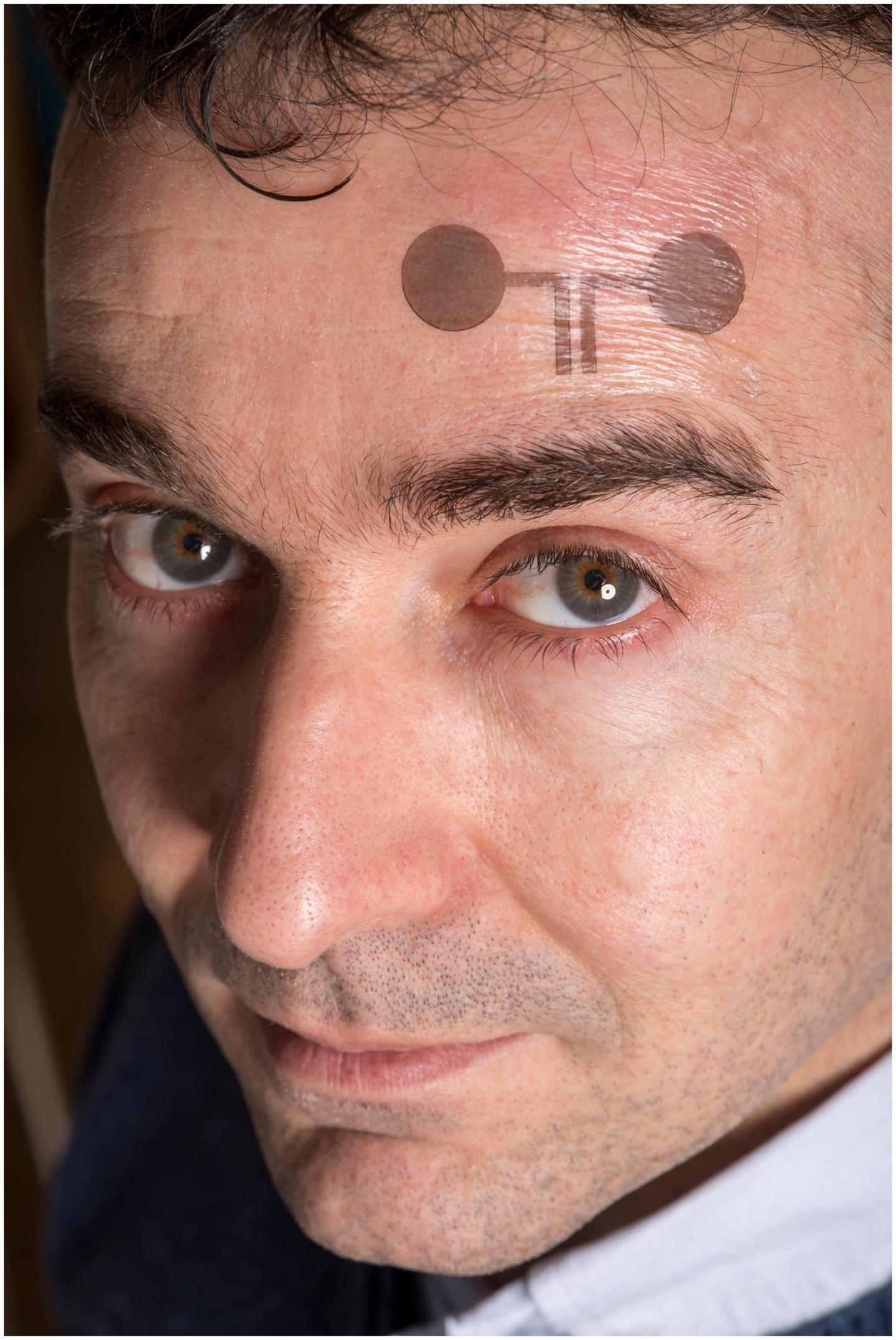 This is Francesco Greco, reasearcher at TU Graz in Austria, with a temporary tattoo electrode. Source: Lunghammer - TU Graz
Researchers from Instituto Italiano di Tecnologia (IIT) Pontedera, Università delgi Studi in Milan, Scuola Superiore Sant Anna in Pisa and the Institute of Solid State Physics at TU Graz have developed a new method that can raise transmission of electrical impulses with tattooed electrodes.
The new method uses polymers that are printed on a commercial, temporary tattoo paper that produces single or multiple electrode arrangements. External connections that are needed to transmit signals are already put into the tattoo at the printing process. The tattoo electrodes are placed on the skin much like the temporary tattoos.
The electrodes are incredibly thin, measuring at less than one micrometer. This means that the electrodes can be adapted perfectly to human skin, even though it is not a flat surface. The electrode tattoo can be applied where traditional electrodes cannot.
"With this method, we have managed to take a big step forward in further developing epidermal electronics. We are on a direct road to making an extremely economical and simple as well as versatile applicable system which has enormous market potential," said Francesco Greco, a materials scientist at the Institute of Solid State Physics of TU Graz.
There is nothing that can affect the reading of the electrode tattoo. If there is a hair in the way of the electrode, the conductivity of the electrode will not be affected. If the electrode needs to be applied for the long term, then doctors don't have to worry about hair growth affecting the readings. The researchers tested the tattoo electrode for three days and found no issues. The team could also produce electrodes of different sizes that are shaped specifically for different parts of the body.
"We are working on the development of wireless tattoo electrodes with an integrated transistor which would make it possible to both send and receive signals. Not only could we measure impulses using this method, but we could also stimulate body regions in a targeted way," said Greco.
The paper on this research was published in Advanced Sciences.