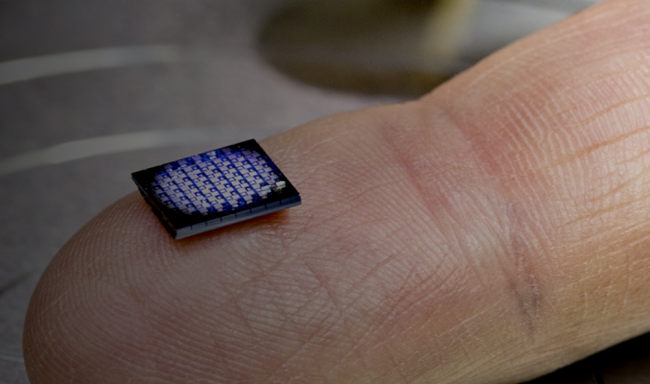 This is the salt-sized computer that debuted at Think IBM. Source: IBM
The Think IBM conference in Las Vegas from March 19-22 is a new conference from IBM. This is Think IBM's first year and there are quite a few exciting developments already being released in the first days of the conference. The development that is creating the most buzz is IBM's newest Blockchain-ready CPU computer.
The new computer is incredibly small. The computer is smaller than a grain of salt and costs less than ten cents to make. According to IBM, this tiny computer can monitor, analyze, communicate and act on data with a few hundred thousand transistors on the small surface while maintaining a super small footprint that is almost invisible to the human eye. CPUs like this are designed to be disposable and used in product packaging to track all of a product's movements until it reaches a customer.
IBM hasn't released a lot of information about the salt-sized computer. In fact, it was only casually mentioned in IBM's 5 in 5 series on five inventions that they predict will change the world within five years.
To learn more about Think IBM, visit the IBM here.