Smiths Interconnect, a division of Smiths Group plc, has announced that it will exhibit at SATELLITE 2018 in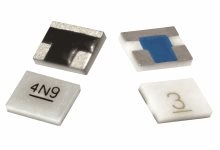 Source: Smiths InterconnectWashington, D.C., March 12th through the 16th in booth #943. A range of technically differentiated connectivity solutions from its technology brands EMC Technology, Hypertac, IDI, Millitech, RF Labs, Sabritec, TECOM and Trak Microwave will be on display, including innovative antennas and tracking systems, integrated transceiver solutions, RF components, connectors and cable assemblies for the commercial and defense, aerospace and satellite communication markets.
Some of the SATCOM connectivity-oriented products on display will include high performance, ferrite-based surface mount, strip line and waveguide components, low loss 40 GHz cable assemblies, ruggedized D-sub connectors, attenuators, multiway combiners, coaxial terminators and loads, Ku- and Ka-band antenna systems and an E-band tracking antenna. The new SpaceNXTTM HC Series high-reliability temperature variable and fixed chip attenuators for next-generation commercial space applications will be released as part of an overarching initiative that entails the creation of higher reliability products for mission-critical environments.
The SpaceNXT™ standard product portfolio is centered on serving the latest requirements in space applications for payloads and bus products. The readily available component and subsystem solutions have been developed, pretested and refined after over 350 successful space flights in the last 35 years. To learn more, visit us at SATELLITE 2018, booth #943, or go to http://www.smithsinterconnect.com/homepage.