Industrial & Medical Technology
Smiths Interconnect HyperGrip® Connectors satisfy a wide range of electrical medical connectivity requirements
13 June 2022
Electrical connectors are used in a variety of medical devices and applications ranging from very large and expensive machines, such as magnetic resonance imaging (MRI) systems to lower cost portable field devices such as defibrillators. Depending on the specific application, these connectors are engineered to satisfy different requirements for reliability and number of uses. This affects their design, manufacturing techniques, testing and materials, thus affecting the life cycle costs. It is imperative to understand the requirements for electrical medical connectors and how the design and cost of these connectors are affected by these requirements. Smiths Interconnect is a global provider of cutting-edge connectivity solutions, and the HyperGrip® series of high reliability medical connectors solves countless device requirements without compromising on industry needs.
Connectivity requirements
Medical connectors must be capable of transmitting power, signal or data from one cable to another in a safe, stable and hygienic manner. They must also be designed in a fool-proof manner to provide reliable connections and prevent unintended or erroneous connections. To ensure patient and provider safety, medical connectors must satisfy a variety of government and industry standards depending on the usage and specific applications:
The International Electrotechnical Commission (IEC) has developed general requirements for basic safety and performance for a wide range of medical electrical equipment and systems (IEC 60601-1), which is widely accepted in many countries throughout the world.
In the U.S., medical device manufacturers must demonstrate compliance with several requirements in the Premarket Approval (PMA).
The Ingress Protection rating (IP) is an international standard for rating how well an electrical connector can prevent ingress of dirt and water from reaching the contacts, which could present a potential hazard to patients and the medical equipment.
UL94 tests determine the flammability of plastic materials based on burning speed, burning time and dripping behavior, and the ability of the plastic material to extinguish the flame after it is ignited.
These and other standards provide guidelines for medical devices that affect numerous design characteristics, among those including material selection, maximum number of sterilization cycles, maximum number of mating cycles, minimum and maximum operating temperatures, EMI shielding and finger proofing. Conformance to these standards drives medical connector quality, performance and cost. For purposes of affordability, it is desirable to match the connector capabilities to the expected lifetime, cost and reliability of the medical equipment. For example, it may not be desirable to use a low-cost medical connector that is qualified to a limited number of sterilization cycles on high-cost medical equipment designed for numerous sterilization cycles, and vice versa. Medical device designers must therefore be cognizant of the medical device applications in which the connectors will be used, as well as the design, reliability and cost of the connectors themselves.
Smiths Interconnect HyperGrip® Connectors
The Smiths Interconnect HyperGrip® connectors were designed specifically for the medical industry and conform to the relevant standards and guidelines for the specific application HyperGrip® is a circular plastic, user-configurable, color coded connector with push/pull latching design allowing for one-hand disconnect as shown in Figure 1. It is offered in several multi-pin configurations with spring probe, fiber optic (expanded beam and butt joint) and coaxial contacts that can be shielded for EMI/RFI protection.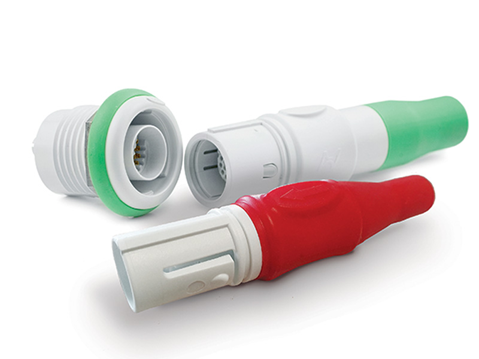 Figure 1. Smiths Interconnect HyperGrip® connectors. Source: Smiths Interconnect
One of the unique features of HyperGrip® connectors is that they are available in Standard, Flex and Disposable versions. The Standard connectors offer high reliability supporting over 20,000 mating cycles, whereas the Flex connector provides the highest level of reliability and premium life cycle of up to 2,000 sterilization cycles. The Disposable version provides a low cost of ownership for single- or limited-use and is designed to support over-molding and high-volume production methods. The Disposable HyperGrip is also capable of withstanding at least 30 cycles while ensuring the connector performance in terms of insulation resistance, dielectric withstanding voltage, current carrying and low-level current resistance.
The HyperGrip® connectors are customer keyable for quick and accurate connections on medical equipment. This unique HyperGrip® keying system allows customers greater freedom and flexibility to build connectors with six different keying options and five different color codes using a set of common components, thereby ensuring error-free connections and effortless mating recognition while reducing lead time and inventory. Furthermore, the Standard, Flex and Disposable connectors can be mixed and matched to provide the optimum life cycle and lowest usage cost for medical equipment applications. For example, a standard and a disposable HyperGrip® connector can be used for a patient monitoring application, where the standard receptacle improves the field life of the monitoring system, while the disposable plug supports a low cost per therapy for the sensor without compromising electrical performance. A summary of technical characteristics is provided in Table 1 below, and the technical specification is available on the HyperGrip® page of Smiths Interconnect's website.
Table 1. HyperGrip® technical characteristics. Source: Smiths Interconnect
About Smiths Interconnect
Smiths Interconnect is a leading provider of technically differentiated connectors and components in the medical device industry as well as several other industries. These products provide exceptional performance whenever a technologically advanced, high-quality solution is required to ensure reliability and safety. Smiths Interconnect's in-house capabilities encompass the full range of design, development, manufacturing and testing to anticipate market needs, respond quickly and accurately to customers, and provide the most reliable connectivity solutions. Smiths Interconnect has a global presence with twenty-five sales, research and development, and manufacturing locations in twelve countries throughout North America, Europe, Asia and North Africa. More information about Smiths Interconnect and the HyperGrip® medical connectors can be found on the website.
Find Free Electronics Datasheets