Leti, a technology research institute of CEA Tech, will present a strategic paper and host a booth during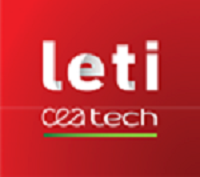 SEMICON West, July 10-12. It will also host a workshop designed to generate a stimulating discussion of Leti's vision "from electronic to photonic devices."
Leti's workshop, an annual event for invited guests at the conference, begins at 5:00 p.m. in the W Hotel. Prior to the workshop, Emmanuel Sabonnadière, Leti CEO, will brief media at 3:30 p.m. at the workshop location. He will provide an update on the European "Silicon Valley" dynamics, including how the Grenoble-Isère region has become one of the hottest startup hubs in the world. Leti's CEO will also provide his insights in the quest for quantum-based technologies.
Leti's workshop presentations include (see full schedule and registration link here):
Welcome: Leti at a Glance — Emmanuel Sabonnadière, Leti CEO
Challenges in Materials and Processes for New Applications — Laurent Clavelier, Leti Executive Vice President — Silicon Technologies
Invited Presentation from Screen Semiconductor Solutions Co. Ltd. — Olivier Vatel, Screen Senior Vice President, CTO and Corporate Director
The Future of Chip-to-Wafer Stacking Technologies — Séverine Cheramy, Leti 3D Business Developer
Addressing Future Computing Architecture with Silicon Photonics — Hughes Metras, Leti EVP Business Development — Semiconductor Technologies
Leti's strategic presentation at SEMICON West on Scaling Technologies:
Thursday, July 12
2 p.m. — Moscone Center South Hall — TechXPOT south stage
This session will provide an update on how scaling continues to evolve and how the various players (foundries, IDMs, fabless companies and application developers) are jockeying for a leadership position.
Booth at SEMICON West Tradeshow: 2018