RF attenuators are used to reduce the strength of an radio frequency (RF) signal. A common use for an attenuator is for measurement equipment. In many cases, sensitive measurement equipment can't handle the signal strength of a device under test. Measuring an RF amplifier is a good example where you may need to measure its output quality. Often devices such as a spectrum analyzer are used where an attenuator is placed before the input to reduce the signal strength to a measurable level. On coaxial lines, attenuators are placed in line with the output device.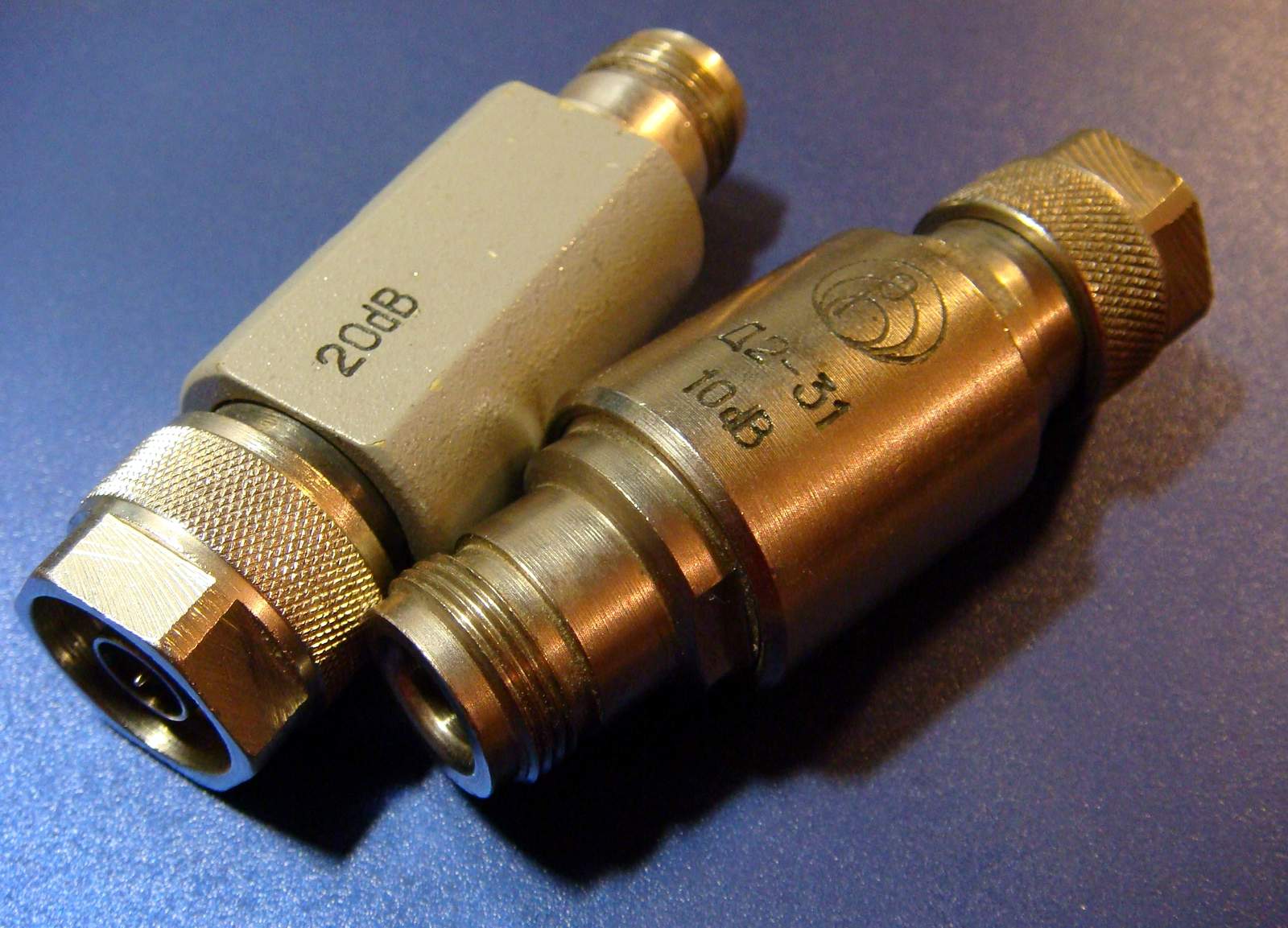 Source: Rw3fo CC BY-SA 3.0
In some cases, an attenuator can be used as part of the test itself to verify that a signal level drops an appropriate amount for the corresponding attenuation. Ideally, an attenuator will reduce the RF signal by a measured amount without changing the characteristics of the signal being measured. On a test device such as a spectrum analyzer, signal attributes can be visualized.
Impedance is an important aspect of how RF signals are carried and the attenuator must be matched for the impedance. Typically, systems are 50 ohm impedance, but 75 ohm systems are also common. The corresponding attenuator must be matched to the impedance to get accurate results.
If the application requires a variable attenuator then you must first select the best kind for the particular application. This will often be determined by the necessary quality of the attenuator and the frequency range. Often switched digital attenuators are used where a higher level of precision is needed due to the use of fixed resistors in the design. While a switched attenuator can't provide a continuously variable level of attenuation, it can provide for many discrete set levels of attenuation, which is useful in testing. With a digital attenuator, it may also be necessary to use a control circuit unless it is built in to the attenuator.
If a more basic level of variable attenuation is needed, a stepped attenuator that utilizes a mechanical switch may be adequate. Like the digital versions, these devices use fixed resistors to adjust the attenuation level, although often have fewer levels of adjustment compared to a digital device. High-precision stepped attenuators can cost well over $500.
One thing to consider when using an attenuator are the types of connectors they come with. In many cases, the connector type may not match necessitating the use of coaxial adapters. While this may not be an issue, coaxial adapters add in signal loss and noise, so it is best to get an attenuator with matching connectors.
If your design requires an attenuator to be built in, you will need to determine if you need a fixed or variable level. If it is fixed, a simple resistor attenuator may be built onto a printed circuit board. If adjustment is needed, a stepped attenuator is often employed. Integrated circuits that are designed to provide RF attenuation and can be controlled with a digital signal are available.
No matter your attenuation need, with careful analysis of the desired quality, signal level and frequency, the selection of the appropriate attenuator for the desired results are achievable.