RF & Microwave
An Introduction to Programmable Attenuator Systems
10 October 2017
Sponsored content
An attenuator is an electrical component that reduces the amplitude of a signal passing through it without significantly degrading the integrity of that signal. In a programmable or step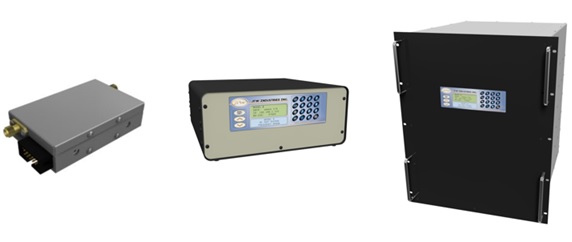 attenuator, the attenuation is controlled externally by an external analog or digital signal, either manually or via a computer. Depending on the model, the maximum attenuation ranges from 0 dB to 127 dB, in steps as small as 0.1 dB. The attenuator is controlled by a combination of digital inputs, an analog voltage or via USB, RS-232, Ethernet or GPIB. These devices are bi-directional, so either port can act as an input or an output.
Programmable attenuators test and evaluate the performance of many wireless applications:
• Military radios
• First responder networks
• Wi-Fi/MU-MIMO
• Cellular networks
• Mesh networks (ZigBee, LoRa, etc.)
• Emerging IoT/5G systems
Read more in a free white paper at http://www.globalspec.com/JFWIndustries/ref/IntroductionProgrammableAttenuatorSystems.pdf.
Find Free Electronics Datasheets