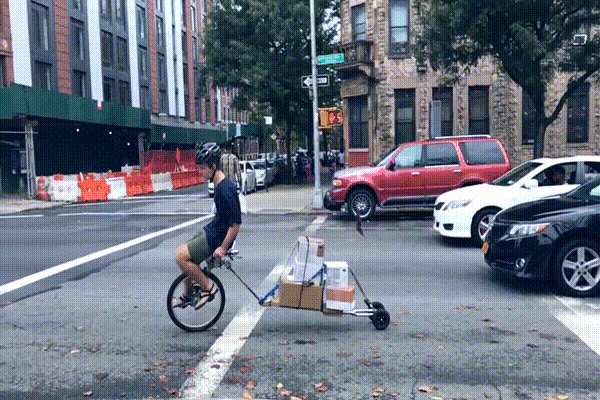 The traditional bicycle has been a staple in the world since it was introduced in the late 19th century. The design has gone through a number of different iterations over the decades, including unicycles, three wheel bikes, tandem bikes and more.
But are you ready for the Bellcycle? The Bellcycle is a compact front wheel drive bike with a crisscross gear system that must be put together by the consumer. Call it DIY for bicycle aficionados.
Labs Bell created the Bellcycle with the idea in mind to put the pivot in the center to make it more responsive to the rider. The manufacturer uses computer numerical control (CNC) automation tools to cut parts and to build an assembly kit that is then sold to consumers.
The Bellcycle was built so user's could use it in a modular way. The bike can be broken down to become a tricycle, a cargo bike, an electric bike and more. The company is offering a separate electric kit that includes a rear wheel, battery, sensors and everything needed to electrify the Bellcycle.
Labs Bell has put the Bellcycle up on Kickstarter, where it has already met its goals for the project, in order to expand its brand and increase awareness of the bike. If you want to learn more about the project, visit: https://www.kickstarter.com/projects/974658328/bellcycles-a-new-kind-of-bicycle