Wireless charging start-up company FluxPort has installed its wireless charging technology into three Munich, Germany, Starbucks Coffee houses, allowing customers to charge their smartphones while visiting the venue.
The charging pads, called FluxPorts, can be integrated into tables, and they charge mobile devices via induction. FluxPort says this will be the first step in a German-wide rollout of the wireless charging systems.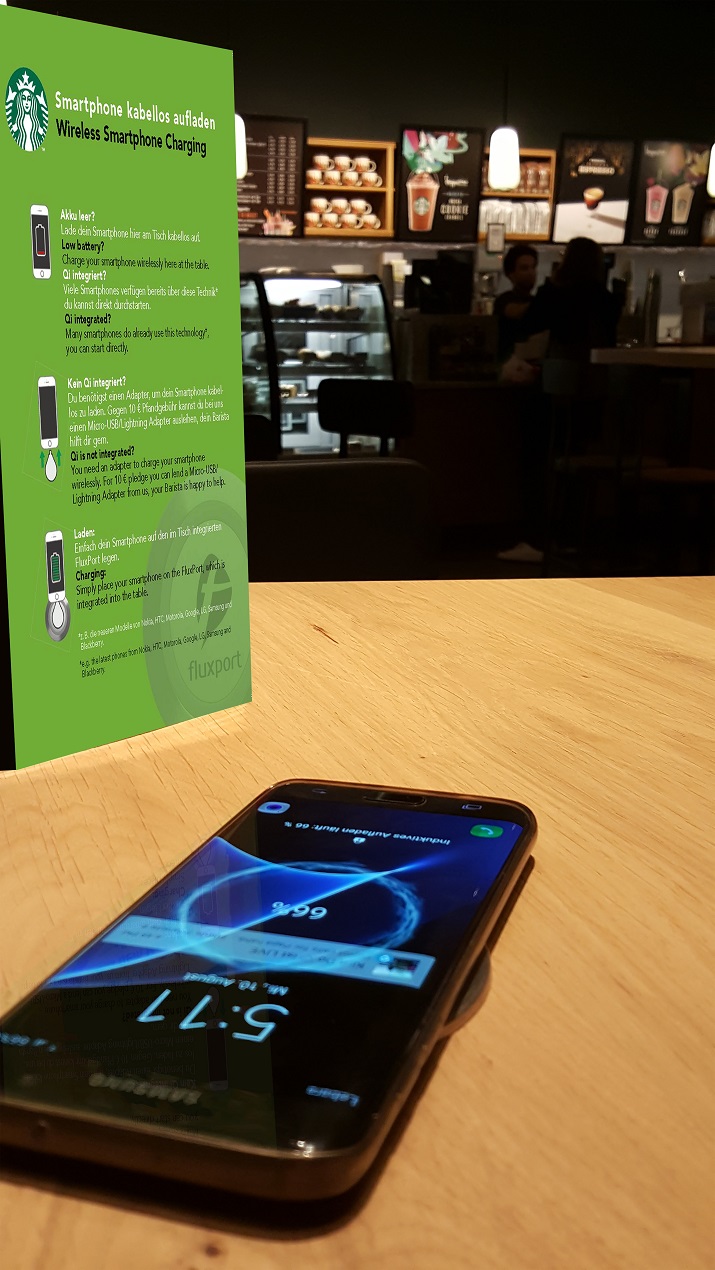 The Qi wireless charging pads are integrated into tables and charge smartphones via induction. Source: FluxPort FluxPort uses Qi technology for wireless energy transfer. Qi is a standard that is supported by corporations such as IKEA, BMW, Audi, Opel, LG and Samsung, and was established by the Wireless Power Consortium. Smartphones that do not yet have integrated Qi technology can be equipped with the Fluxy, a Qi receiver. External adapters can also be borrowed from Starbucks.
Starbucks is part of Germany's first country-wide wireless charging network that is designed to encourage smartphone users in the country to stop using charging cables and end the search for the next available socket. FluxPort offers an application that allows smartphone users to navigate via GPS to find wireless charging stations across Germany with contact details, images and other information.
To contact the author of this article, email engineering360editors@ihs.com