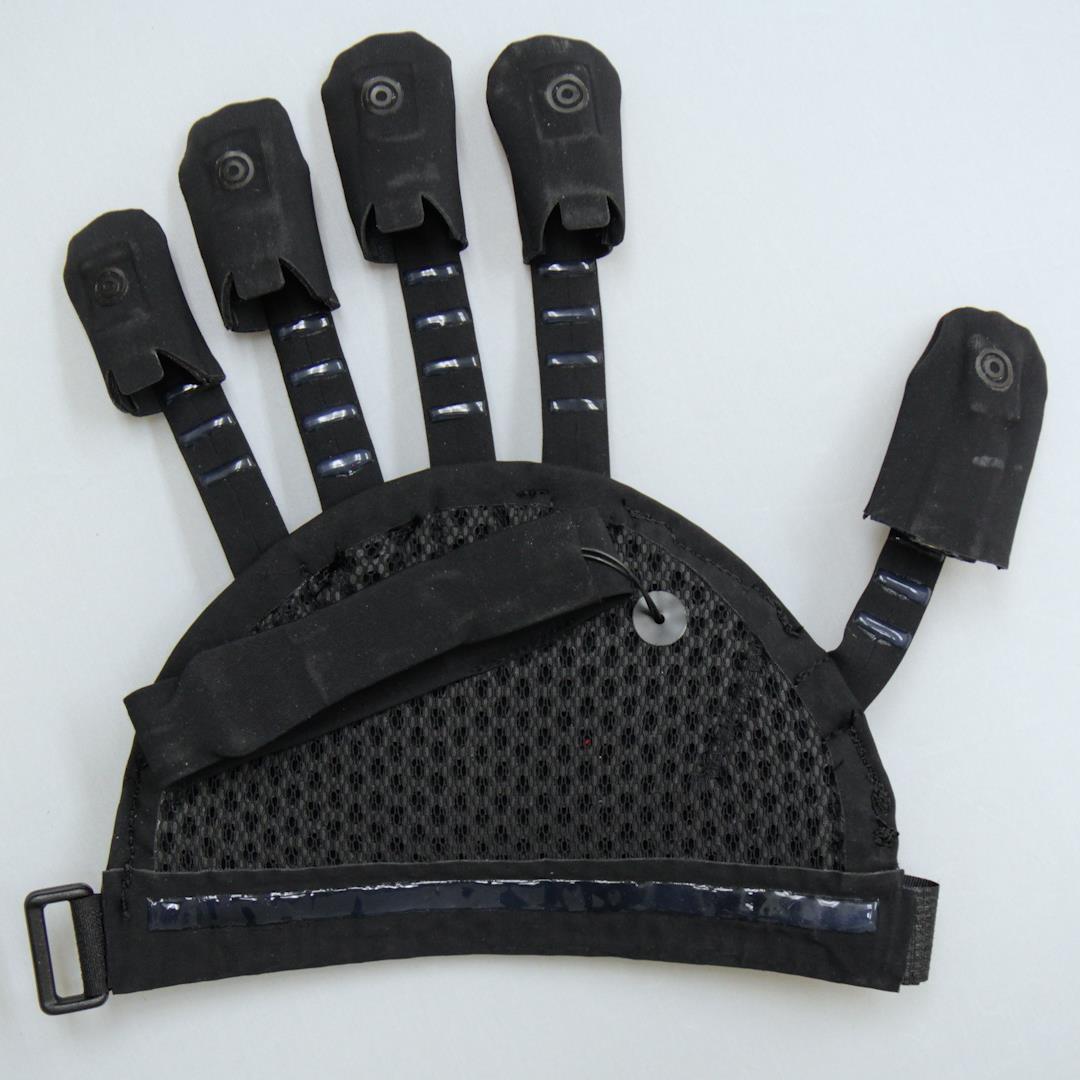 The Forte Wireless Data Glove. Source: BeBop Sensors
BeBop Sensors Inc. will introduce their Forte Wireless Data Glove at their booth at CES 2018. This data glove is the first fully featured affordable data glove to incorporate haptics and super accurate rapid sensing for gaming and AR/VR environments for a more realistic VR experience.
The Forte Data Glove accurately and rapidly tracks finger and fingertip movements for a fully immersive VR experience. Before this glove, there was nothing on the market that could accurately sense finger movements and quickly send tactile feedback to the fingertips.
The glove has sensor speeds at 500Hz. It has data rates at 150 frames per second, eliminating lag and creating almost instantaneous response times, which makes the glove useful for gaming applications. The glove features 10 smart fabric bend sensors located above each knuckle with bend accuracy and repeatability at +/-1.5 degrees. The 9 degree IMU provides extremely low drift and reliable pre-blended accelerometer and gyro sensor data. There are six actuators located on four fingertips, the thumb and the palm. The glove can have up to 64 haptic sound files that can be uploaded to the glove over Bluetooth or Micro USB from a computer. The Micro USB connector charges the internal lithium battery. The battery charges in two hours and can last for 15 hours.
BeBop is also demonstrating other products at their booth, including a foot mat and a trackpad designed for medical and consumer electronics applications.
To learn more about BeBop's new glove for AR/VR, visit BeBop.