GE's Industrial Solutions introduced two new DC-DC boost converters developed specially for board design engineers. These are additions to their popular BoostLynx family.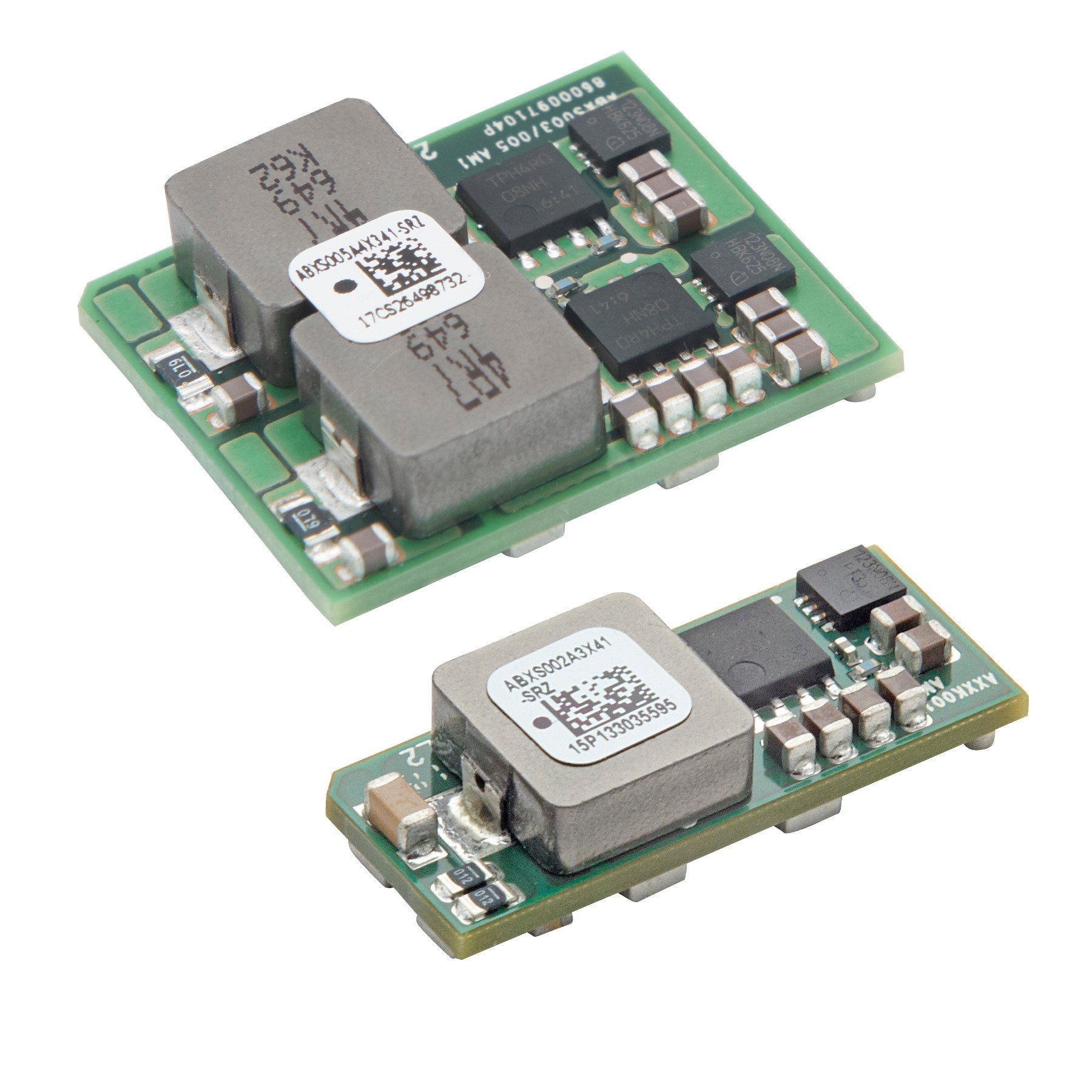 Source: GE
The additions to GE's line of non-isolated, high-efficiency DC-DC voltage converters increase the load capacity of the product family to up to 130 watts, equipping board designers with a range of solutions to meet the demands of today's power-hungry applications. The modules—ABXS003A3X341-SRZ for high-voltage and ABXS005A4X341-SRZ for low-voltage applications—increase the load capacity of the family to up to 130 watts to satisfy designers of high power applications.
"The technology we use on a day-to-day basis continues to evolve around us. With these new and improved solutions comes a hunger for more power," said Vesa Jokitulppo, senior product manager, GE's Industrial Solutions.
"Improving power capabilities and efficiencies of these solutions starts at the board level. By designing embedded components to provide more power and perform better in similar (or, in some cases, smaller) footprints, we are able to help improve the functionality of the end solutions that we have all become so dependent on. It's what we set out to accomplish with these additions to our BoostLynx product family—which is now able to power any electronic components with an operating voltage of between 16-54 volts. With our new BoostLynx offerings, we are able to provide increased power capabilities without having to overhaul power architectures by stepping up standard 12-volt power to the voltage needed in these power-hungry devices."
Some important features:
Compliant to RoHS II EU "Directive 2011/65/EU"
Compliant to IPC-9592 (September 2008), Category 2, Class II
Compatible in a lead-free or tin-lead reflow environment (Z versions)
Compliant to REACH Directive (EC) No 1907/2006
Wide input voltage range (8Vdc-16Vdc)
Output voltage programmable from 16 to 34Vdc via external resistor
Tunable LoopTM to optimize dynamic output voltage response
Power Good signal
Output over current protection (Vo drops to Vin)
Over temperature protection
Remote on/off
Support pre-biased output
Optimized for conduction-cooled applications
Small size: 27.9 mm x 24 mm x 8.5 mm (max)
Wide operating temperature range [-40° to 85° C]
UL* 60950-1 2nd ed. recognized, CSA† C22.2 No. 60950-1-07 certified, and VDE‡ (EN60950-1 2nd ed.) licensed
ISO** 9001 and ISO 14001 certified manufacturing facilities
About GE
GE (NYSE: GE) is the world's digital industrial company, transforming industry with software-defined machines and solutions that are connected, responsive and predictive. GE is organized around a global exchange of knowledge, the "GE Store," through which each business shares and accesses the same technology, markets, structure and intellect. Each invention further fuels innovation and application across our industrial sectors. With people, services, technology and scale, GE delivers better outcomes for customers by speaking the language of industry. www.ge.com