Looking at solar energy as an alternative energy source but solar panels are just too ugly? The ultra-cute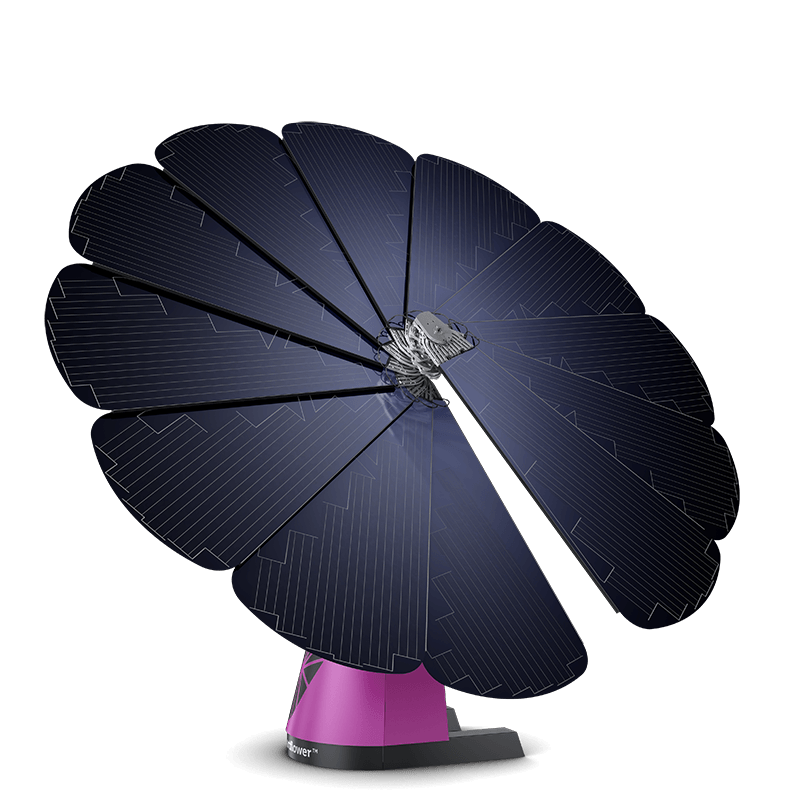 The SmartFlower produces more energy than a traditional PV panel.SmartFlower has 12 solar panel petals, and it's plug-and-play. The power "plant" follows the path of the sun at a 90-degree angle using a dual-axis tracker.
The company, also named SmartFlower, says the tracker can produce 40 percent more energy than a traditional photovoltaic panel. The device is also smart-home friendly, as it offers an integrated control panel, which compiles information including energy usage. That data is accessible to users through the SmartFlower mobile application.
Each of SmartFlower's petals are rear-ventilated and have brushes that self-clean the panels as it unfolds and refolds. The SmartFlower Pop+ stores energy and is available with 4.6kWh of lithium-ion battery storage capacity, and the other with 13.8kWh. The Smartflower POP+ generates more power than is used over the course of the day, the surplus is stored and available to cover spikes in consumption, periods of bad weather or morning use.
The module comes in four standard colors of porcelain, pearl, jungle and ocean, with custom colors also available. The Smartflower costs $16,900 -- or $22,000 with batteries.