Researchers from the University of Cordoba found a way for solar panels to avoid blocking each other with their shadows, ultimately improving their efficiency.
Recently, solar panel profitability has become greater when compared to other kinds of energy because the materials needed to create solar panels have become cheaper over time. But solar panels can cast shadows on each other, which lowers the amount of energy they produce. However, researchers found that if the solar panels went completely unblocked during the day, they would produce more energy. As such, researchers focused on photovoltaic plants that convert solar light into electricity.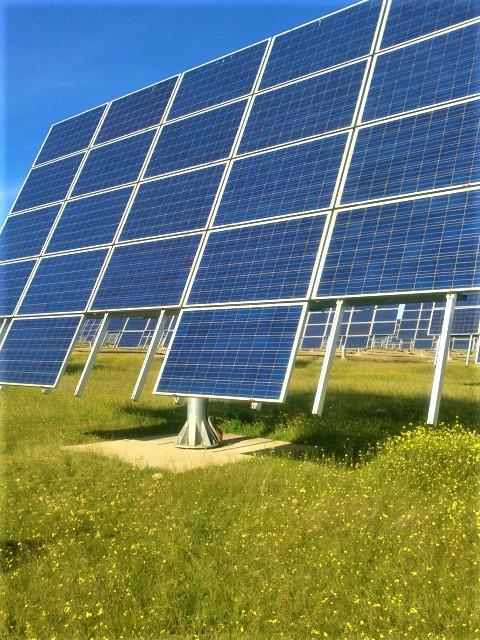 Solar tracking designed by the University of Cordoba. Source: Universidad de Córdoba
Many photovoltaic plants use two six-axis solar trackers inspired by sunflowers to maximize solar light collection. The team integrated two methodologies from previous studies into their study. The first was a math model that was created to optimize the collection of solar light for isolated trackers. The second was a simplified geometric model that could characterize possible shadows in the trackers.
Based on their research, the team created a recommendation for photovoltaic plants with two-axis tracking systems in Cordoba. They proposed using the backtracking technique that would allow solar panels to follow the sunlight and track their shadow. When a panel detects that it is going to cast a shadow on other nearby panels, it would backtrack to avoid casting the shadow. With this method, plants could produce at least 2% more energy per year.
The team is currently working to make sensor devices that could provide optimal solar tracker positioning in real-time. This would maximize energy production without shadows.
A paper on the new model was published in Solar Energy.