Terry Wallace, Ph.D., a native of Los Alamos, New Mexico and a high-ranking official of the Los Alamos National Laboratory (LANL), has been appointed director of the lab, effective January 1.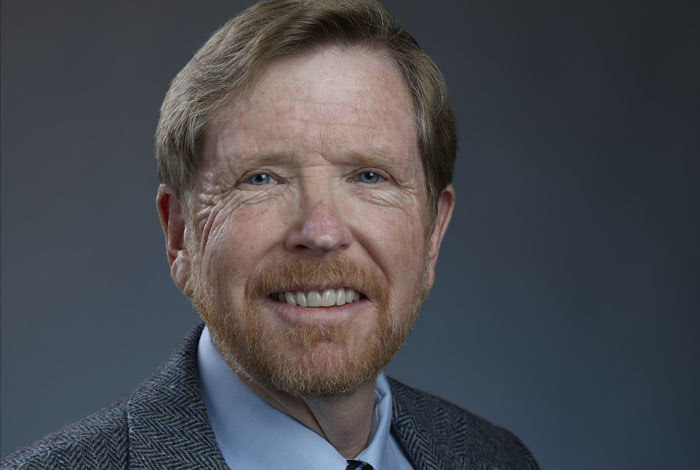 Terry Wallace, Ph.D., will be the next director of Los Alamos National Laboratory.
Wallace, 61, has expertise in forensic seismology and is an acknowledged international authority on the detection and quantification of nuclear tests. He is currently principal associate director for global security and leads the lab's programs with a focus on applying scientific and engineering capabilities to address national and global security threats, especially nuclear threats.
He succeeds Dr. Charlie McMillan, who will retire by the end of the year. Wallace will be the 11th director in the lab's nearly 75-year history.
Wallace served as Principal Associate Director for Science, Technology and Engineering from 2006 to 2011 and as Associate Director of Strategic Research from 2005 to 2006. He integrated the expertise from all basic science programs and five expansive science and engineering organizations to support LANL's nuclear-weapons, threat-reduction and national-security missions.
Wallace holds Ph.D. and M.S. degrees in geophysics from the California Institute of Technology and B.S. degrees in geophysics and mathematics from the New Mexico Institute of Mining and Technology. He first worked at Los Alamos Scientific Laboratory as an undergraduate student in 1975 and returned in 2003.
Wallace will oversee a budget of approximately $2.5 billion, as well as nearly 12,000 employees and contractors located on a 36-square-mile site of scientific laboratories, nuclear facilities, experimental capabilities, administration buildings and utilities. He also takes over as president of Los Alamos National Security, LLC (LANS), a private consortium that includes the University of California and Bechtel corporation, which manages the lab under a federal contract.
However, the U.S. Department of Energy has put the $2.5 billion-a-year LANL management contract out for bids, with the winner of the competition expected to take over next October, at the beginning of the 2018-19 federal fiscal year. LANS has run LANL since 2006 but was not granted a contract extension beyond the current fiscal year due to subpar performance reviews. LANS came under scrutiny after a drum of radioactive waste improperly packed with a combustible mix at Los Alamos breached at the Waste Isolation Pilot Plant at Carlsbad. The resulting contamination caused a costly closure of the nation's nuclear waste repository.