The aircraft computer market is expected to grow nearly six percent in the next five years, according to new research.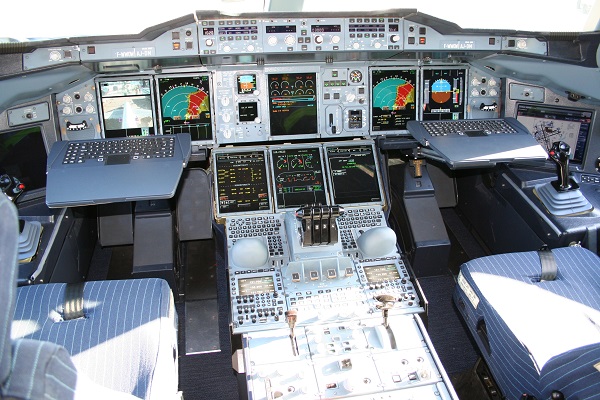 Increased deliveries of aircraft are driving the airplane computer market.
In its report, "Aircraft Computers Market by Type - Global Forecast to 2022," MarketsandMarkets forecasts the market to grow from $5.90 billion in 2017 to $7.87 billion by 2022, a CAGR of 5.91 percent. Increasing commercial aircraft deliveries globally are driving market growth. Major players in the space include U.S.-based companies Curtiss-Wright, Esterline, Honeywell, Rockwell Collins and United Technologies.
The drone or unmanned aerial vehicle platform segment is expected to expand at the highest CAGR. The drone market will grow 18.32 percent within five years. MarketsandMarkets forecasts the market will grow from $17.82 billion this year to $48.88 billion by 2023, due to the increasing use of UAVs in the commercial and defense sectors. For example, computers are necessary to control the flight in addition to the payload in a UAV.
Based on end user, the OEM segment is projected to grow quickly during the forecast period, due to the increasing aircraft deliveries in the commercial and military sectors. Regionally, the aircraft computers market in Asia Pacific will be the fastest growing. Air traffic is increasing in the area, resulting in more aircraft deliveries.