The everyday life of the American consumer is increasingly becoming device-dependent, and consumers are showing strong growth in internet of things (IoT) applications, according to a Deloitte report.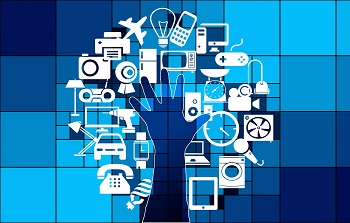 The Global Mobile Consumer Survey — released on Wednesday — found that consumer interest in IoT technologies is gaining momentum despite significant concerns over privacy and security. In particular, connected vehicle and autonomous vehicle technologies are moving toward wide acceptance. According to the report:
Interest in connected car entertainment rose to 24 percent of respondents, up from 16 percent in 2016
Respondents saying they did not find value in connected vehicle functions fell to 14 percent, down from 32 percent
The number of consumers who said they would never consider owning or riding in an autonomous vehicle dropped to 28 percent, down from 38 percent in 2015
As far as connected home technologies, respondents were mixed. The number of consumers reporting a willingness to pay for connected home services was up, but the largest increase came from those willing to pay less than $10 per month. This interest was accompanied by major concerns with privacy and security. Over 40 percent reported that they believe smart home technology reveals too much of their personal data, and almost 40 percent reported being concerned that their activities were being tracked.
The report also discovered interesting responses about consumers' awareness about artificial intelligence (AI) and machine learning in their day-to-day lives. The survey found that 68 percent of consumers are already using AI or machine learning on their smartphones, with the highest use categories including predictive text and driving route suggestions. However, as many as 80 percent of consumers reported being unaware of many of the machine learning capabilities available on their devices.