RADWIN today announced the release of Smart-Node, an outdoor communications and power solution that reduces costs and accelerates the roll-out of smart-city, IoT and telecom projects. The all-in-one Smart-Node solution offers power and networking interfaces including fiber and an array of radio technologies to connect multiple devices such as CCTV cameras, Wi-Fi access points and IoT sensors.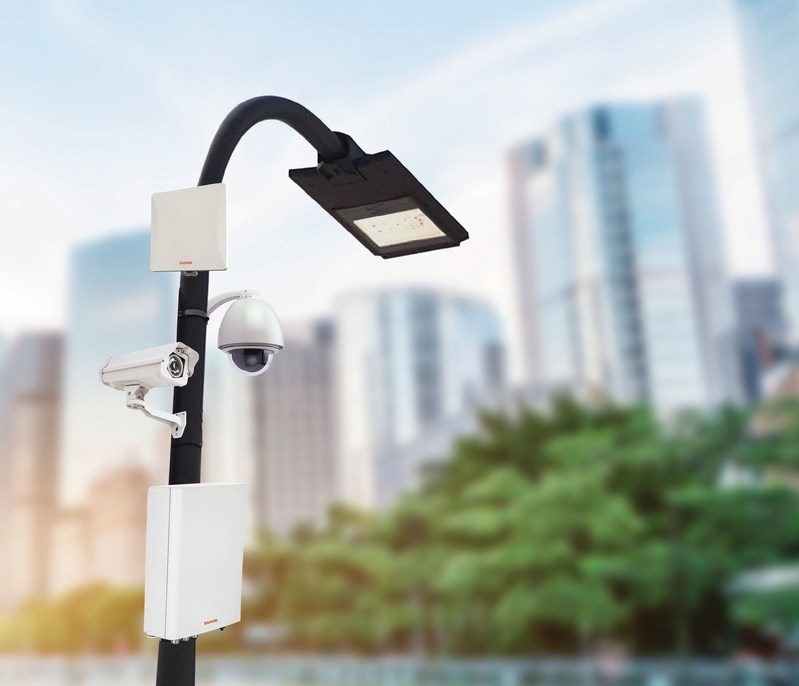 RADWIN Smart-Node all-in-one Communication & Power Solution for Smart Cities (RADWIN)
Bridging the gap between broadband and IoT applications, Smart-Node enables integration with third-party devices to support multiple applications ranging from city surveillance, smart-lighting, smart-metering, waste management and more. Smart-Node is a compact, IP-67 protection-grade solution that guarantees low visual impact for street-level deployments and high reliability to withstand extreme temperature and tough environments.
In order to connect equipment required for smart city projects, system integrators and solution providers need to build hardware and software solutions from scratch. This is a time-consuming process that typically results in high costs and compromised performance. To address these challenges, RADWIN offers a ready-to-install solution with a unified management system for monitoring and controlling gall power, networking and alarms. This eliminates costly truck rolls and cuts down on operational expenses.
RADWIN Smart-Node will be available for purchase starting in January 2018. To learn more about this new device, visit the RADWIN site here.