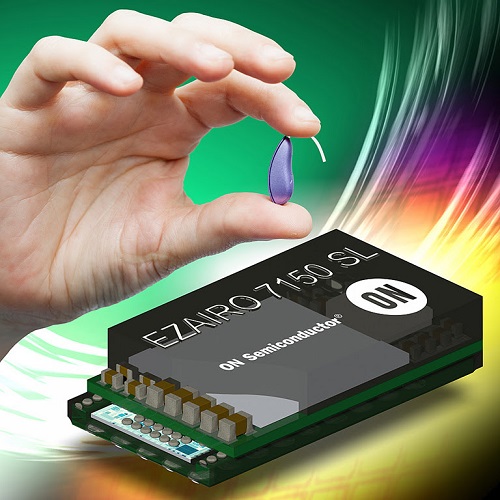 The Ezario Preconfigured Suite. Source: ON Semiconductor ON Semiconductor has introduced a new development toolkit designed to be a complete service based on the company's Ezairo 7100 digital signal processor (DSP).
The Ezairo Preconfigured Suite (Pre Suite) uses the Ezario 7150 SL hybrid module with a firmware bundle that makes it easier for designers to create wireless-enabled hearing aids. The modules also includes wide dynamic range compression (WDRC), acoustic feedback cancellation and environmental classification.
The Pre Suite is targeted at paving the way for easier development of mid-range hearing aids or upcoming over-the-counter devices. The firmware bundle provides support for advanced wireless features to open the door for wireless fitting and user control.
ON has created a software packaged based on Windows that acts as an end-to-end user interface for developing next-generation hearing aids. The package includes features such as transducer modeling and calibration, parameter control and live diagnostic tools that help fine-tune performance and audio quality.