Back in June at the International Microwave Symposium at the Honolulu Convention Center, one of the many acronyms uttered in the halls and on the exhibit floor was "5G". Most frequently in a new 5G/IoT Pavilion in booth 848. There, attendees were treated to insights on some exciting new products from several brands. But many questions about 5G certainly remained as the show closed. Allow me to attempt to probe some of them now and provide some early stage insights I offer for debate.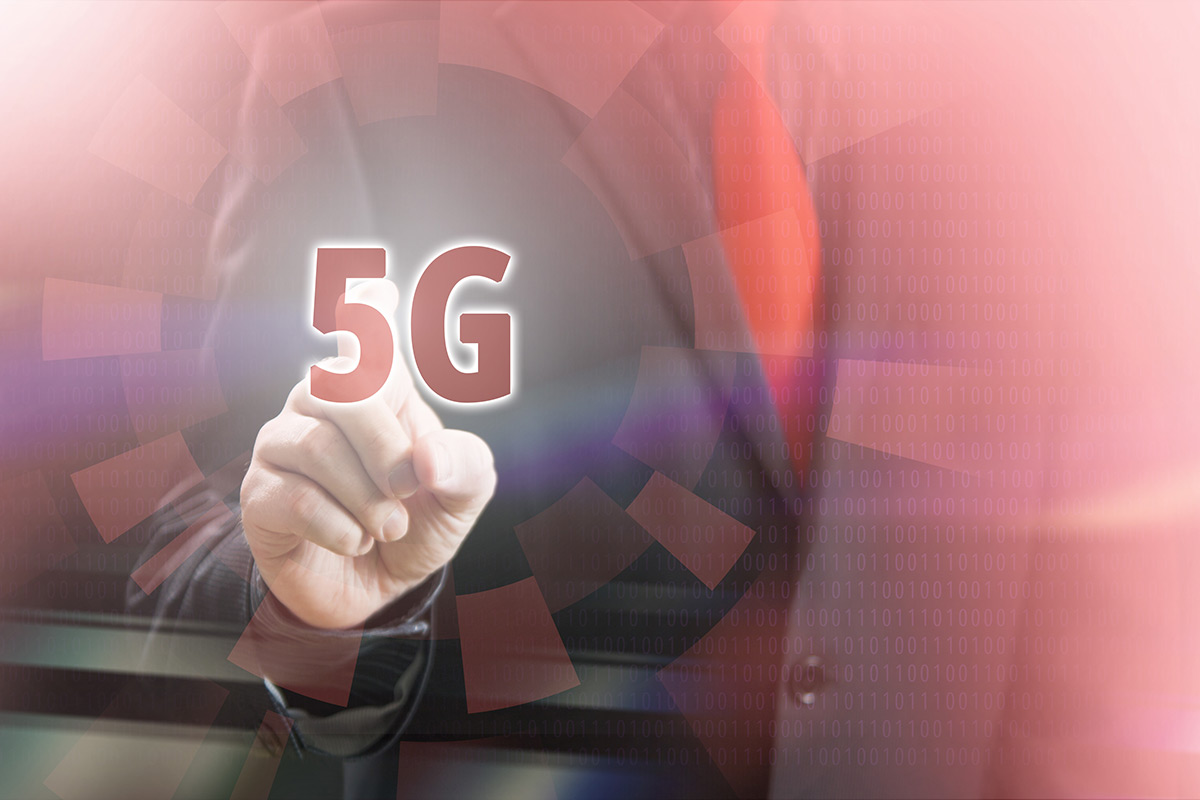 As wireless telephones have now eclipsed land-line phones as the primary means of personal communications globally, and the number of wireless users continues to rise exponentially, a constant upgrading in wireless networks from one generation (1G) to the next (2G, 3G, 4G, 5G, etc.) is what has us all now thinking about the race to 5G. While the current generation of wireless communications technology, the fourth generation (4G) or LTE-A, was designed to provide the performance lacking in previous generations, the emergence of things as well as people using wireless networks, as in the Internet of Things (IoT) will quickly fill the capacity of 4G networks, prompting the need for the next, fifth generation (5G), of wireless communications technology—until there is a need for a sixth generation (6G).
But what is 5G exactly and what are the real differences between 5G and previous generations?

Hopes are high for 5G not just in terms of providing higher-quality, faster wireless service than 4G but, quite simply, in supporting the future. In addition to providing wireless Internet access for what is projected to be billions of IoT devices, 5G will be the means for driverless cars to navigate roads safely, and for cars and other machines to communicate with each other in a robotic world of the future. Technologies such as IoT and machine-to-machine (M2M) control and communications will enable the advanced automation of factories and production lines, with humans available for decision-making and other management tasks wherever there is a 5G wireless network.
But what of all these claims? For the companies that offer products for 5G, where are their customers?
Perhaps the most misleading thing about 5G is the timeframe, since market studies and trade shows like IMS and EDI-CON are touting 5G as "the next big thing" in wireless communications, when in fact much research remains to be done. Globally accepted standards are needed before 5G networks can be erected, and much work is being done by organizations such as the IEEE to create those standards, including the use of licensed and unlicensed frequencies, methods for achieving coexistence with current wireless standards, including short-distance devices such as WLANs, or products using Bluetooth wireless communications. But most importantly, practical 5G standards must enable interoperation with 4G/LTE-A networks, because that infrastructure and those devices are not about to go away. And complete 5G networks will not appear in the blink of an eye.
Along the road to 5G standards development, there'll be real needs in terms modular components like those demonstrated now by X Microwave, tiny flexible circuits developed in collaboration with foundries like Metrigraphics, and MMICs from advanced suppliers such as Custom MMIC. To enable the rapid research and development needed to create the standards, engineering managers will be investing in advanced rapid prototyping machines from makers like LPKF, and laser fast and ultra-efficient substrate processing from job shops like Laser Services and Accumet. They'll also need the intuitive software to model them from guys like AWR/National Instruments, CST, and Agilent, and the test equipment and cable assemblies to evaluate them with, like the nimble, programmable ATE devices from Vaunix, and robust cable assemblies from San-tron. With or without standards at present, certain aspects of 5G can be counted on, such as the need for short-distance links at millimeter-wave frequencies. While the frequency range and bandwidths of those links may not be set in stone, the RF/microwave industry is faced with the inevitable need to quickly develop and produce millimeter-wave devices and modules lead by giants such as Smiths Interconnect and their Millitech and TRAK Microwave brands. And 5G or not, look for everyone to be thinking about how to cut out the high cost of hermetic packaging. Thankfully GVD has it covered with a new exciting polymer coating that is passing early road tests for hermetic-like environmental performance.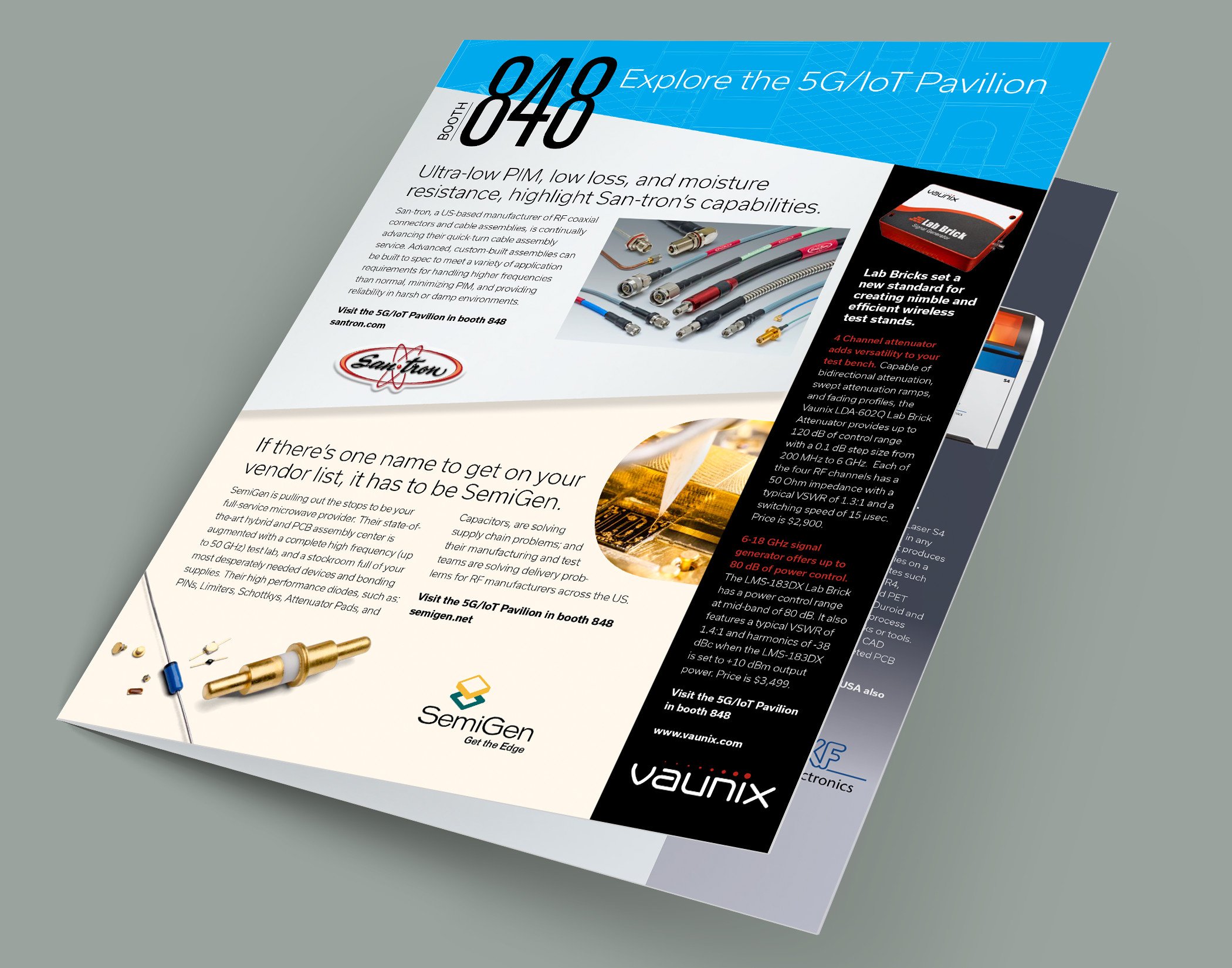 The inside scoop from an IEEE Long Island Symposium recently was things like ETS Lindgren's EMC test probes and amplifiers from brands such as Amplifier Research are becoming prolific for the automotive electronics market. And unlike the commodity market that IoT and 5G will no doubt become, popular thinking is that the automotive market (such as selling to GM and Toyota) will actually remain fair in terms of price. There is a decent market now also for some of the lower-frequency (28 and 38 GHz) collision avoidance radars in cars but it will grow for the 60 and 77 GHz vehicular radar systems as well. But I think the real opportunity will be in about two years, when autonomous or driverless cars start gaining traction and will rely on vehicle-to-vehicle communications (V2V), which will use the cell network and radios on each car to track where all the cars are in traffic. However, while I think the RF/microwave industry will want to gear up for this, I personally don't plan to strap on a helmet and become a test dummy anytime soon. Call me when 8 or 9G hits, GM. I'll be looking for a near death experience to get my blood pumping again by then.
David Strand is CEO and Brand Director of Strand Marketing, a B2B marketing agency specializing in high tech markets, including commercial wireless and defense.