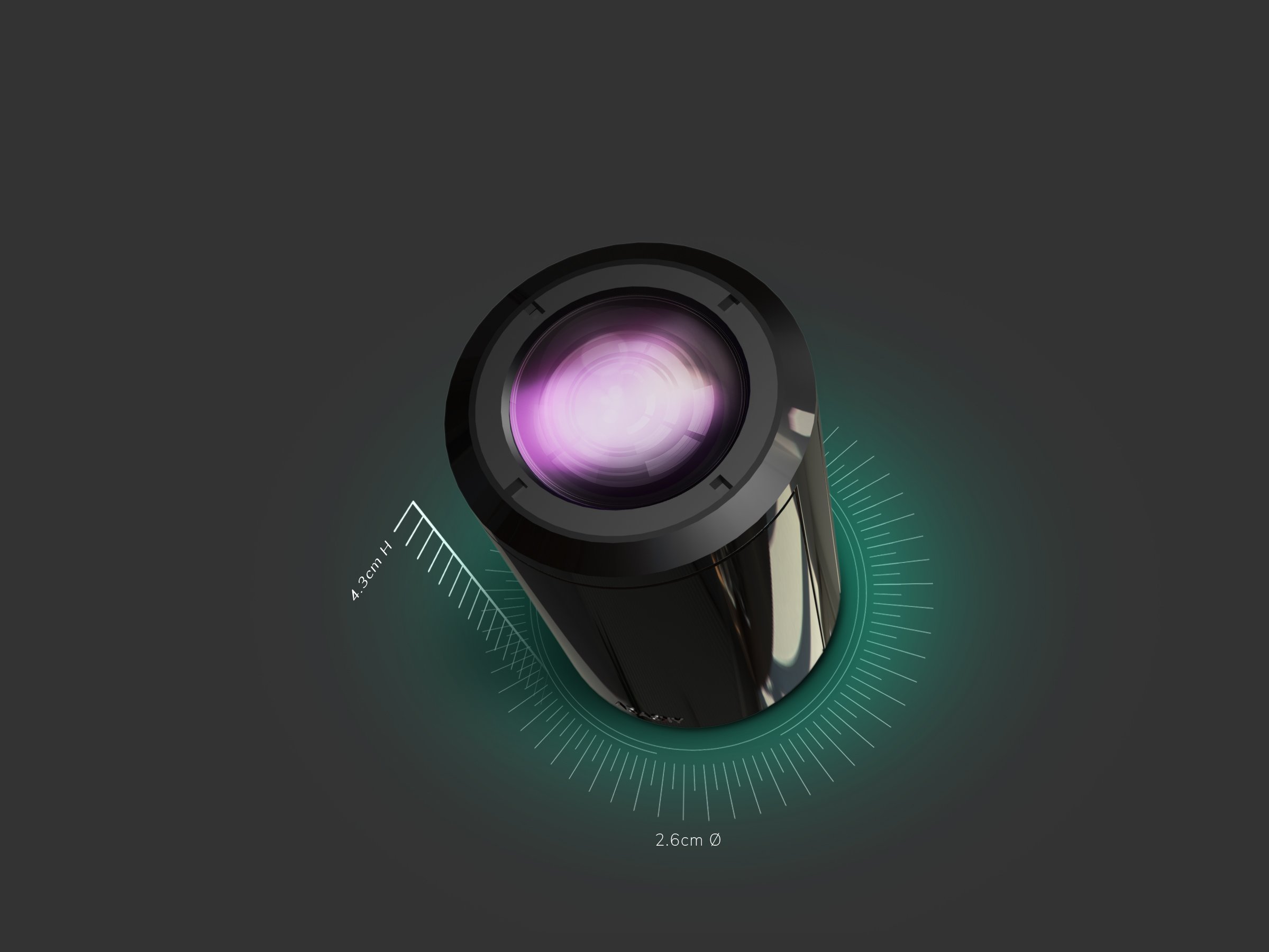 The Viper far infrared perception solution. Source: AdaSky
AdaSky has launched the first Far Infrared (FIR) perception solution that is specifically designed for the automotive industry. The solution combines an FIR thermal camera and advanced computer vision algorithms that allow the autonomous vehicles to see and understand the road, surroundings and any conditions around them.
AdaSky's first product was Viper, a high-performing thermal camera and machine-vision algorithms combined into one solution. Viper can be added to any autonomous vehicle to allow it to better see and analyze the surroundings. Viper passively collects FIR signals through detection of thermal energy radiated from objects and their body heat. AdaSky's algorithms process the signals collected to provide accurate object detection and scene analysis. This allows the car to precisely detect pedestrians at a few hundred meters, allowing more distance for the car or driver to react to driving decisions.
Viper is a high-resolution, thermal camera for autonomous vehicles with small size and weight, low power consumption and no moving parts. Viper generates a new layer of information, originated from a different band of the electromagnetic spectrum. This increases performance for classification, identification and detection of objects and of vehicle surroundings in the near and far range.
In order to achieve 24/7 autonomous driving, cars must have accurate sight and perception without fail in dynamic lighting conditions, in direct sunlight, in the face of oncoming headlights and in harsh weather. That is not currently possible. New autonomous vehicles will have cameras, radar and lidar, but each type has drawbacks. None of the sensors will meet safety standards that are necessary for 24/7 autonomous driving. This means that vehicles will still need to give the driver control in many cases. AdaSky's solution is built to give the vehicle the additional layer of information and processing needed to be fully-autonomous through improved perception, detection and segmentation.
Some common examples where other sensors fail include inaccurate segmentation of images, like humans, animals or bicycles in advertisements on buildings or buses and inaccurate perception at night or in inclement weather like fog, snow or rain. Dynamic lighting conditions where sudden changes create momentary blindness, and can cause issues for self-driving vehicles, are common, for example when a car is entering and leaving a tunnel.
AdaSky aims to add an essential, additional layer to the vehicle's perception ability that allows car manufacturers to realize the goal of the fully autonomous vehicle. AdaSky wants to shorten the path to autonomous vehicles by delivering the smallest, best resolution thermal sensor to allow self-driving cars to better see in any lighting or weather conditions. Viper is currently available for testing, evaluation and sampling to customers and partners. To learn more about this product, visit AdaSky.