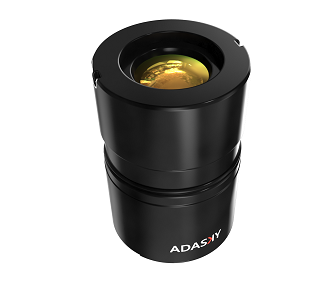 The Viper FIR camera. Source: Adasky
Adasky, an Israeli startup developing far-infrared (FIR) technology for autonomous vehicles, has raised $20 million in order to scale up production to meet global demand.
Korean automotive supplier Sungwoo Hitech Co. Ltd. was the lead investor in the funding, which will be used to pay for additional resources to develop the company's Viper technology, an all-in-one self-driving car solution that combines FIR camera technology with fusion-ready, deep-learning computer vision algorithms.
Market research firm Yole Développement forecasts the growth in the FIR market to grow at a rate of four times in units in the next few years with the automotive segment for FIR driven by night vision and redundant safety for autonomous vehicles.
Adasky said it plans to continue to work on R&D projects and trials with OEMs as well as expand its product feature roadmap with new features and integrations that the company will introduce at the upcoming CES 2019 trade show.