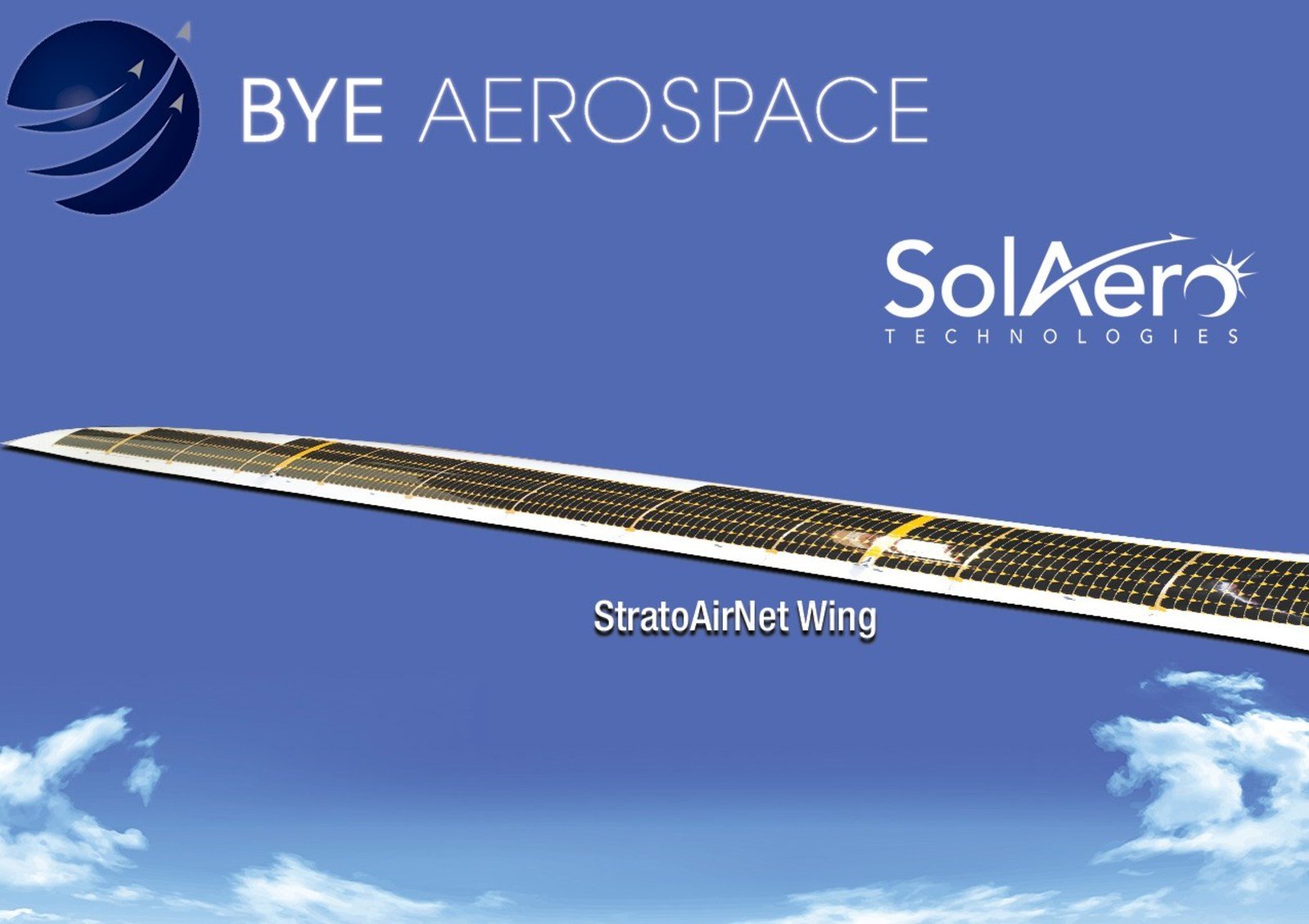 StratoAirNet Wing. Source: SolAero
SolAero Technologies Corp has announced the completion and delivery of the first solar wing for Bye Aerospace's "StratoAirNet," a solar-electric, unmanned aerial vehicle (UAV). SolAero is integrating their advanced high-efficiency solar cell technologies on the graphite composite StratoAirNet wing with proprietary methods to maintain critical laminar flow surface on the wing. The initial wing-solar cell configuration will deliver sufficient power under ideal daylight conditions at altitudes to achieve sustained flight.
The Bye Aerospace "StratoAirNet" families of "atmospheric satellites" are intended to provide support for commercial and government security requirements. The SolAero and Bye engineers have worked to accomplish this. The initial medium-altitude StratoAirNet 15 proof-of-concept prototype is nearing completion and is currently in the final assembly step. Final assembly and integration of the wings and power systems of the 15-meter wing span solar-powered StratoAirNet are planned to start in November 2017. Ground and flight tests will follow at the new facility at the Northern Colorado Regional Airport in Colorado.
To learn more about this new solar powered plane wing, visit SolAero Tech.